IU to Sing 'Black's OST? Actor Song Seung Heon Approves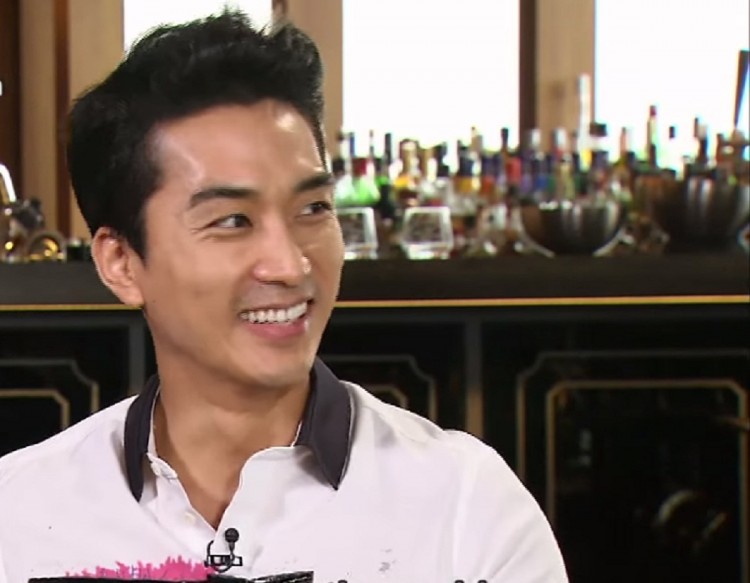 Kim Dong Jun recently dropped a truth bomb about Song Seung Heon. Dong Jun revealed how much his "Black" co-actor loves IU. Seung Heon even asked their director to tap the singer to sing for their show's OST.
Fans might get a chance to hear IU on "Black." On Wednesday, the cast of the upcoming OCN drama sat with the press for an interview. There they revealed a few details about what to expect on the show.
However, actor Dong Jun revealed more. According to Naver, he exposed how much his "Black" co-actor idolizes IU. The 25-year-old actor shared that Seung Heon always listens to IU's songs.
"Whenever we have free time before filming, Song Seung Heon plays us some music," he added. But it is not just some K-pop music. Rather, he revealed that the "Black" headliner often plays songs sang by IU on the set.
To further explain how much the actor loves the singer, Dong Jun shared another funny incident during their shoot. The actor said that Seung Heon even asked their director if they will have an official soundtrack for "Black." He then suggested tapping the popular South Korean singer to lend her voice for their show's OST.
Dong Jun continued to tease the actor and plead the singer all the more to make Seung Heon's wish come true. He added that he is hoping that IU will soon give a "positive response" after hearing his revelation. Meanwhile, the singer has not commented about this yet.
And as of writing, it is still unknown as to who will sing the OST of the forthcoming drama. Want to know who? Catch Dong Jun and the rest of the cast of "Black" as it premieres. The show's pilot episode is set to air on October 14, Saturday at 10:20 PM KST.
© 2019 Korea Portal, All rights reserved. Do not reproduce without permission.