Epik High Shares Photo of Handwritten Comeback Schedule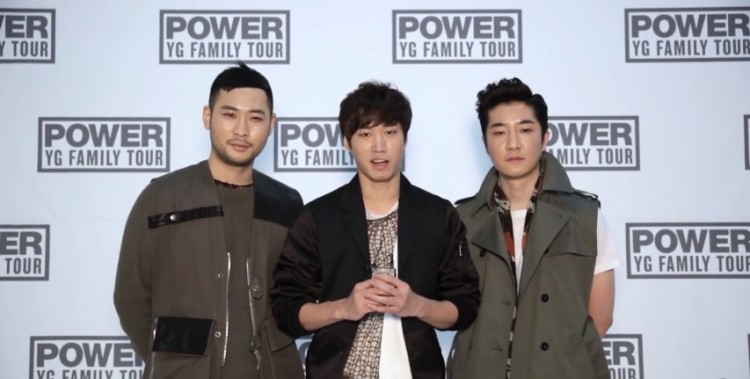 On October 10, Epik High rapper Tablo shared their full comeback schedule via Twitter. He posted a black and white photo of a handwritten schedule for this month, highlighting the important dates using a black marker.
All K-Pop translated the writings on the group's jam-packed schedule to help other fans understand the group's daily activities. October 1 to October 9 has a label that says "Mix/Master/Album Art", along with "digital mastering" on October 9. Subsequently, the members are scheduled for a photo shoot with "W", a "concert practice", and "CD version mastering (Sterling)" on October 10. As it is already October 11, those tasks were already completed by now.
Additionally, the group will have a photo shoot with "High Cut" on October 11 and will be filming their music video for three consecutive days until October 13. October 16 to 18 will be the days when they are going to reveal the "featuring line up 1", "feat. 2", and "feat.3", respectively.
Moreover, October 19 will be the release of their album art and their 9th album's tracklist, while the next day will be the release of "Documentary film clip #2". The activities for the October 22 is somewhat confusing because it just says "Zoo" and "???". After that, October 23 comes and Epik High will be busy practicing until November 2. Epik High's comeback concerts will be held at Blue Square on November 3 and November 4.
Soompi even shared that singer IU will be featuring on Epik High's much-awaited album. YG Entertainment, the group's label, said, "IU has been confirmed to participate as a featured artist in their new album." The female singer can also be spotted in the dramatic video teaser of the group.
Meanwhile, their upcoming album goes with the title "We've Done Something Wonderful", and will be released on October 23 at 6 p.m. This will be their first album in approximately three years since their 2014 full-length album "Shoebox".
© 2023 Korea Portal, All rights reserved. Do not reproduce without permission.