'The Flash' Season 4 Overview: Multiple Wellses and a Frosty Return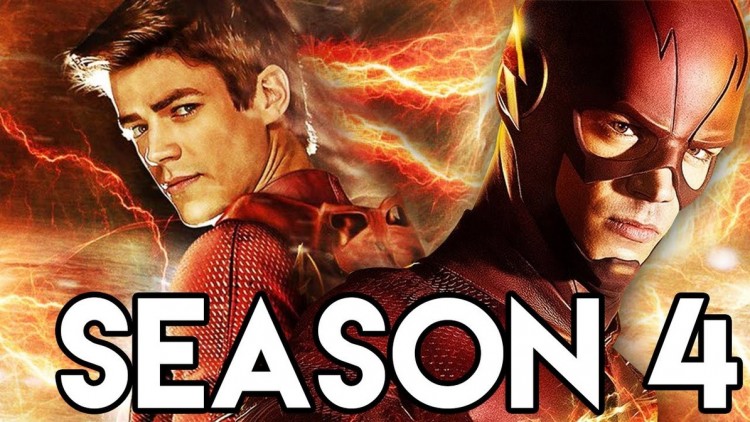 "The Flash" zooms back into your screen tonight at 8 p.m. EST (7 p.m. Central). The Scarlet Speedster will be dealing with a new status quo and a new major villain in "The Flash" season 4. An insider has teased some fun details ahead of the premiere.
TV Guide has an interview with "The Flash" executive producer Todd Helbing, who says that the premiere will not have an immediate return to the fun, light-hearted feel of the first two seasons. The first episode will be tonally closer to the dark, gloomy third season.
The premiere will obviously be focused on getting Barry Allen (Grant Gustin) back from the Speed Force, where he got trapped in the last season finale. "When he comes out, he just wants to be The Flash again, so he's happy to go take down the villains or go save the day by himself," said Helbing. But he's not alone, and Barry finds that his old team has a new status quo: his fiancee Iris West (Candice Patton) is now calling the shots.
According to Helbing, "The Flash" will start lightening up with the 2nd episode, and from there, the series will go for more of the breezy and optimistic approach of its early days. Syfy Wire notes that this will also be the episode in which Barry and Iris get some couple's therapy, and this is apparently played for laughs.
Enjoy the incredible brand new poster for The Flash Season 4. #TheFlash #theFlashSeason4 pic.twitter.com/kIZNxWpUY9

— Flash & Arrow Verse (@FlarrowVerse) September 29, 2017
A few more revelations from the interview: Cisco Ramon (Carlos Valdes) will have a romantic storyline with Gypsy (Jessica Camacho), which will have comedic moments. He'll even get to know her father, Breacher, in a story Helbing describes as "hilarious." Den of Geek says Breacher will be played by "Machete" star Danny Trejo.
Caitlin Snow (Danielle Panabaker), on the other hand, will not be getting involved in romance, a welcome departure from her past treatment on the show. She is set to return, but her personality will be different, with more of an edge than before.
Fan favorite character Harry Wells (Tom Cavanaugh) is also returning. But he's not the only iteration of Wells appearing this season. Fans can expect to see multiple Wellses.
© 2018 Korea Portal, All rights reserved. Do not reproduce without permission.