Kim Ha Neul Pregnant With The First Child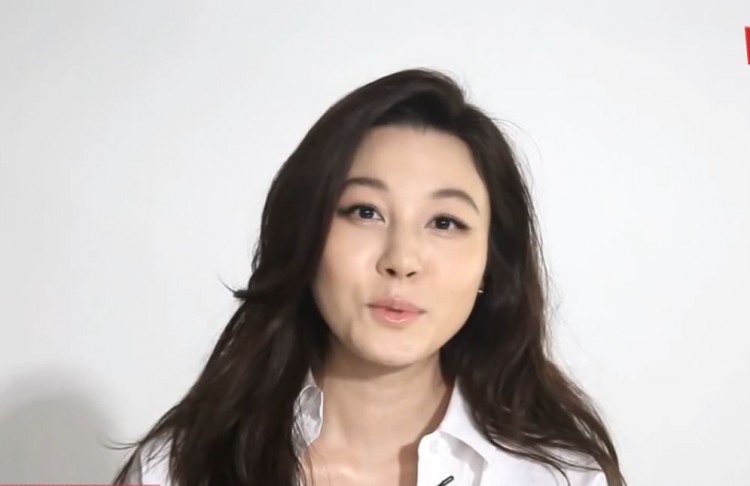 "My Tutor Friend" actress Kim Ha Neul is reported to expect her first child. According to her agency SM C&C, the actress is taking good care of her health a she is in her beginning stages.
Stating about the family, the agency said that her family is very happy with the news and cannot wait to welcome the first child. As Soompi reports, the actress who was earlier hosting the 22nd Busan International Film Festival has now withdrawn her name because of her pregnancy. Now the position is taken by Girls' Generation's YoonA.
The festival will be held from October 12 to October 21 at the Busan Cinema Center. Total 298 films from 75 countries will be screened at the festival, including 100 world premieres and 29 international premieres.
Model turned actor, Kim Ha Neul rose to the fame from films like "Too Beautiful to Lie" (2004) and the action-comedy film "My Girlfriend Is an Agent" (2009). She married Choi Jin Hyuk, a businessman on March 19 last year. The marriage of 39-year-old actress was a talk of the town as her husband is a year younger than her.
She was last seen in a thriller film, "Misbehavior" opposite Yoo Inyoung and Lee Wonkeun. Her next project will be an upcoming South Korean fantasy drama film "Along With the Gods: The Two Worlds" based on a webcomic of the same name. The film is reported to release in two parts of which the first part will be released on December 20.
The story will revolve around the death of an ordinary man named Ja Hong and Kang Rim. The head grim reaper (Kang Rim) will escort Ja Hong to the afterlife, where he will be assigned a public defender to represent him in 7 trials in 49 days to find out how he lived his life and where he ought to spend the rest of eternity.
© 2018 Korea Portal, All rights reserved. Do not reproduce without permission.