BTS, Steve Aoki Collab Project Details Revealed; Release Date Confirmed?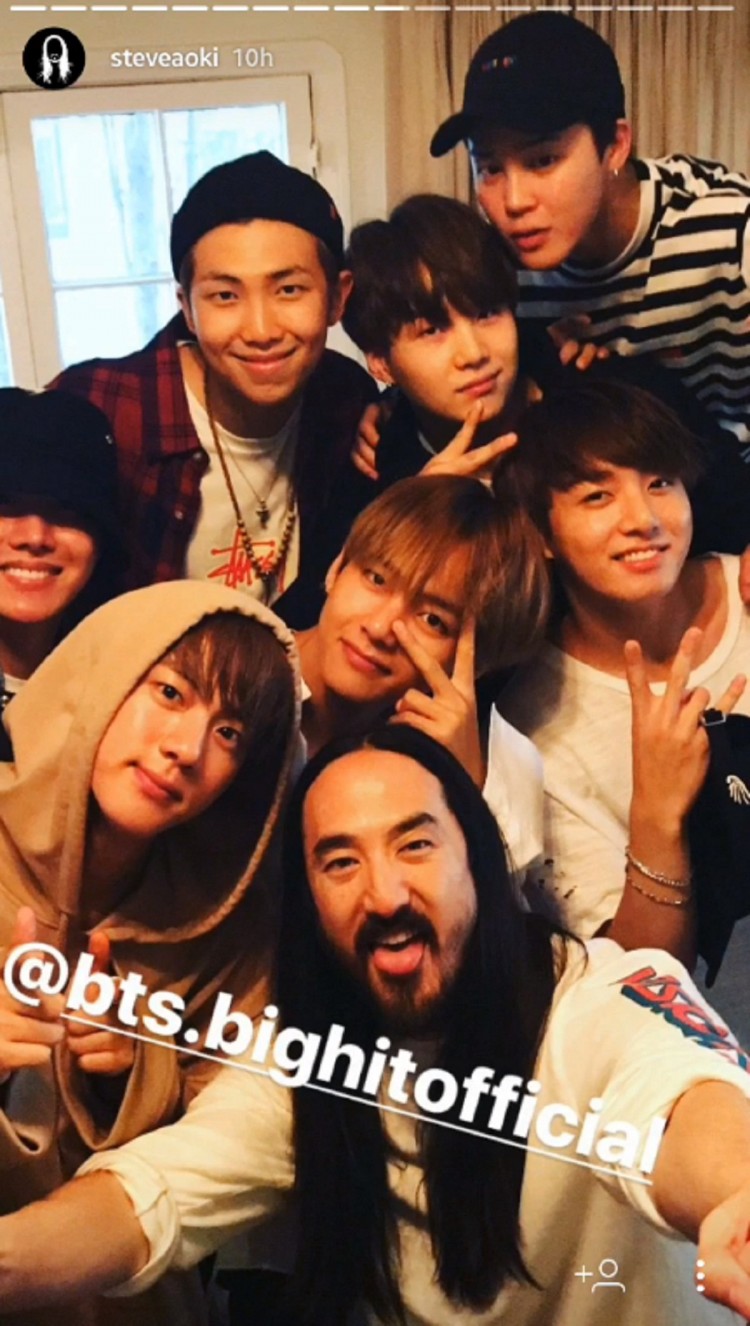 Steve Aoki spilled the beans about his and BTS' collaboration project. He shared how they worked on the South Korean group's song and gave some insights about the members of the boy band. he also gave a hint on when will they drop the much-awaited track.
Rumors circulated all over the internet saying that BTS is working on its new song with some American musicians. One of the speculated musicians turns out to be Steve Aoki. It was then revealed that the South Korean group is indeed working with the said EDM musician and record producer.
Now that the cat is out of the bag, Aoki revealed some details on is collaboration project with BTS. According to Hollywood Life, the American musician shared that he is currently working on the group's song. He added that the boy band has already composed a song but they asked him to upgrade it.
That said, Aoki said that he is remixing and changing the beat of BTS' song. He also praised the group's work. The American record producer said that the first version of the group's song is already "incredible."
Aoki also lauded the BTS members for being so adept in music. He too voiced that it is also one of the reasons why he decided to collaborate with the South Korean group. In addition, he said that he also liked how the group can sing and dance at the same time.
Aoki also expressed his excitement about his and BTS' project. Of course, like him, many fans are excited as well. Because of that, he was asked about the release of their collaborated project.
Aoki revealed that their song will "drop soon." He did not unveil further details, though. But his remarks are probably enough for the excited BTS fans even if they have to wait a little longer.
© 2020 Korea Portal, All rights reserved. Do not reproduce without permission.