Lily Collins, Lee Dong Wook Meet; A New Drama in Works?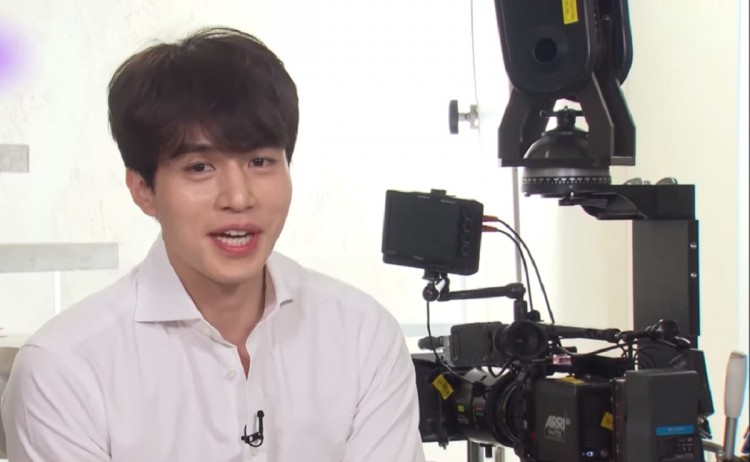 Lee Dong Wook got a chance to meet Lily Collins. On top of that, the two celebrities were spotted wearing matching outfits. Because of that many expressed their wish to see the two in a new drama.
Lee Dong Wook is still not done making some noise at the Paris Fashion Week. He first made the fans talking when he stole the spotlight as he appeared on the event donned with a matching Givenchy outfit designed with a subtle plaid pattern. The fans who were present in the area even claimed that he was displaying his inner Grim Reaper character from "Goblin," as per Koreaboo, as his outfit revealed his model-like physique.
Now, it looks like Lee Dong Wook also stole the attention of the Hollywood actress, Lily Collins. As he continued to attend the Paris Fashion Week, he met the American actress. He even posed for a photo op with her.
One of the fan pages of Lee Dong Wook shared the two actors' photo through Instagram on Sunday. In the post, both of the celebrities wore a black outfit. The South Korean actor wore a turtleneck top with a pair of black trousers which, again, emphasized the actor's handsome features.
On the other hand, Collins wore a black dress and a striking red lipstick and paired her outfit with a matching purse. The two actors looked cute together. Because of this, many fans expressed their desire to see Lee Dong Wook and Collins in a Hollywood movie. Some fans even suggested a movie genre for the two.
It is still unclear as to whose fans is who between Lee Dong Wook and Collins. Many fans might also wonder how the two celebrities met. According to Naver, Lee Dong Wook met the Hollywood actress in the after party of Paris Fashion Week.
© 2019 Korea Portal, All rights reserved. Do not reproduce without permission.