Gugudan and ASTRO Comebacks Set For Early November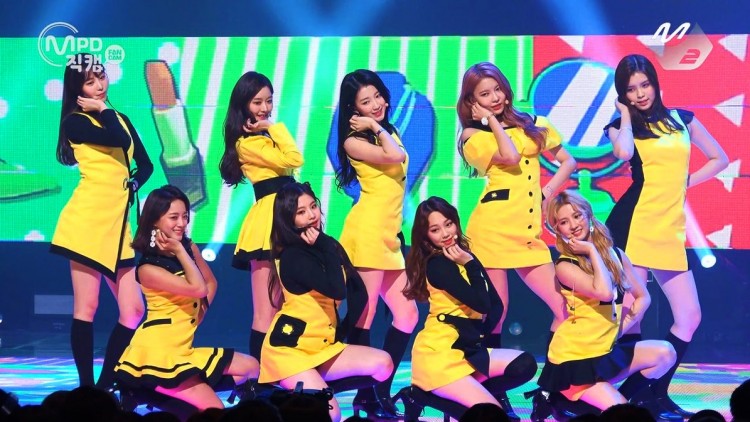 Girl group Gugudan and boy band ASTRO will be making a comeback in November, the K-pop groups announced separately. Jellyfish Entertainment said yesterday that Gugudan will have a comeback early in November.
Gugudan's upcoming comeback will feature the whole girl group, following a couple of seasons devoted to individual activities and unit projects. All of the girls will be taking part in a shoot for a new music video, which will be happening soon, reports AllKpop. Gugudan is a 9-member group that includes two former members of I.O.I, Mina and Kim Sejeong.
Meanwhile, Soompi reports that Fantagio has announced a comeback for ASTRO. It is also scheduled for early November.
The 6-member boy group debuted in February 2016 with the mini-album "Spring Up" and title track "Hide & Seek." They followed it up with the albums "Summer Vibes," "Autumn Story" and "Winter Dream" for a four seasons project.
In May this year, Astro had a comeback with the "Dream Part.01" album. It would make sense for "Dream Part.02" will be the next release.
Gugudan's last release by the whole group was the track "A Girl Like Me," which came out on February 27, 2017. Gugudan also dropped the mini album "Act. 2 Narcissus." It went to number 3 on the Gaon Chart on the week of its debut.
The unit group Gugudan OGUOGU, featuring the duo of Mina and Hyeyeon, came out with the summer track "Ice Chu" in August. Meanwhile, Kim Sejeong acted in a lead role on the KBS series "School 2017," as noted by KBS World Radio.
Mina also got into acting this year. She will debut as an actress in the MBC drama "20th Century Boy And Girl," which premieres this week after being delayed by a strike. Drama Beans says that Mina will portray the teenaged version of the character played by Han Se Yeul on the series.
© 2019 Korea Portal, All rights reserved. Do not reproduce without permission.