"While You Were Sleeping" OST MVs from Henry, Roy Kim Now Online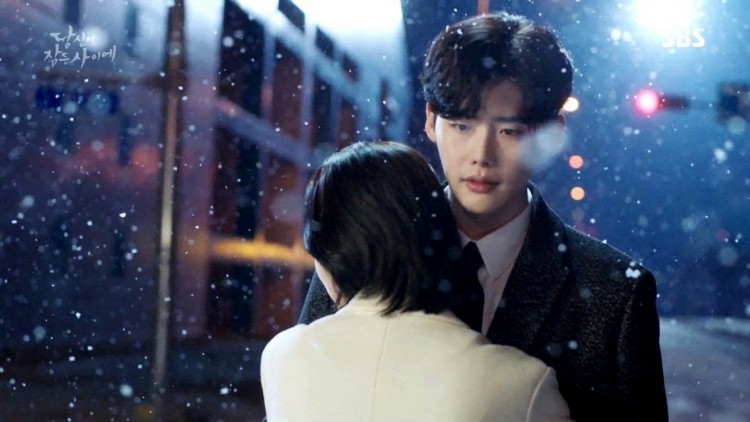 Popular Kdrama "While You Were Sleeping" has a couple of new soundtrack releases from Roy Kim and Henry of Super Junior-M. The new songs join the previously-released track by Eddy Kim in enhancing the fantasy romance drama's sonic atmosphere.
Drama Beans says that "While You Were Sleeping" is a supernatural drama with a romantic element that stars Suzy and Lee Jong Suk. Suzy plays Hong Ju, a jobless reporter who has dreams that predict when bad things are going to happen to other people. Lee Jong Suk plays a prosecutor named Jae Chan who is her romantic interest.
"While You Were Sleeping OST Part 1" dropped last week with an accompanying music video on YouTube. This one was Eddy Kim's contribution, a song titled "When Night Falls." It is a romantic ballad in which Eddy Kim repeatedly sings "I need your love" (translation) in the song's chorus.
AllKpop notes that the track from Henry is called "It's You" (also known as "While You Were Sleeping OST Part 2"). The singer had a hand in composing the song. "It's You" was released on October 4 on Bugs, Genie, Melon and other streaming sites. The music video was uploaded to YouTube, and you can watch it here:
"It's You" is a love song with English-language lyrics. It is meant to express the growing affection that the character Jae Chan has toward Hong Ju, who feels it back.
"While You Were Sleeping OST Part 3" has come out as well. This is the track by singer Roy Kim, entitled "좋겠다." This roughly translates to "It'd Be Good." Another possible translation found online suggests "Envy You" as the title.
This song is another romantic ballad. It originally accompanied the teaser videos that aired before "While You Were Sleeping" premiered.
The track offers a mix of Korean and English lyrics. Roy Kim sings (in English), "You belong to my world... You belong to my heart." The song was released on October 5. Soompi reports that the music video is scheduled to appear online on October 9. But the MV is already available on YouTube in some territories. You can watch it here:
© 2018 Korea Portal, All rights reserved. Do not reproduce without permission.
Tags:
While You Were Sleeping
,
While You Were Sleeping news
,
While You Were Sleeping updates
,
While You Were Sleeping music
,
While You Were Sleeping soundtrack
,
While You Were Sleeping OST
,
While You Were Sleeping MV
,
While You Were Sleeping music video
,
Eddy Kim
,
Roy Kim
,
Henry
,
Super Junior-M's Henry