Celine Dion Breaks Into Tears While Performing At Vegas Concert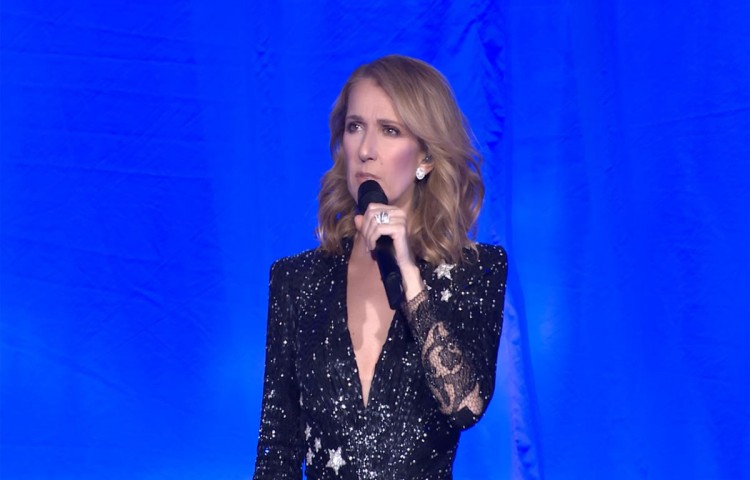 Tuesday evening, Celine Dion performed marvelously at Vegas Concert. The 49-year old singer not just gave a great show but won all the hearts with her heartfelt message for the Las Vegas victims.
The show held at the Colosseum at Caesars Palace, it is just 3 meters away from Route 91 Harvest Festival. It is the place where more than 50 innocent people lost their lives on Sunday.
"My Heart Goes On" singer started the show addressed the crowd. She said, "Before starting the show, I want to talk to you all. I never start a show like this. Standing in front of the crowd. Talking." "After Sunday tragic event, I was not sure of doing this event. I asked myself, Can I do this show?" shared Celine to the audiences.
Talking further the Grammy Award winner said that the concert is a way to show love and support to all those who were affected in this mishap. She went speaking, "Today we dedicate this show to all the victims and families, to all the doctors and nurses who are working 24*7 to save all the precious life. The show is dedicated to our heroes who in spite of being strangers helped the needy."
The Canadian crooner also said whatever we will collect from this concert will be donated to the victims' families on the behalf of all. Dion's concert will go on until October 7, reports Billboard. After the Las Vegas massacre, there were rumors that Celine lost her 16-year old son, Rene Charles Angelil in the attack. Although the later news claimed that it was a hoax created by a fake news site.
Las Vegas witnessed a dreadful event on Sunday on the concluding day of 'Country's Music Festival'. Jason Aldean, the American singer, was performing the night when this event took place. Coming forward for the help, star cast of "Mean Girls" also started 'GoFundMe' campaign on 'Mean Girls Day' on October 3. Hollywood stars also condemned this terror and expressed their condolence.
© 2018 Korea Portal, All rights reserved. Do not reproduce without permission.