Mark Hammill Recalls the 'Fake News' Spoiler Leaked For 'The Empire Strikes Back'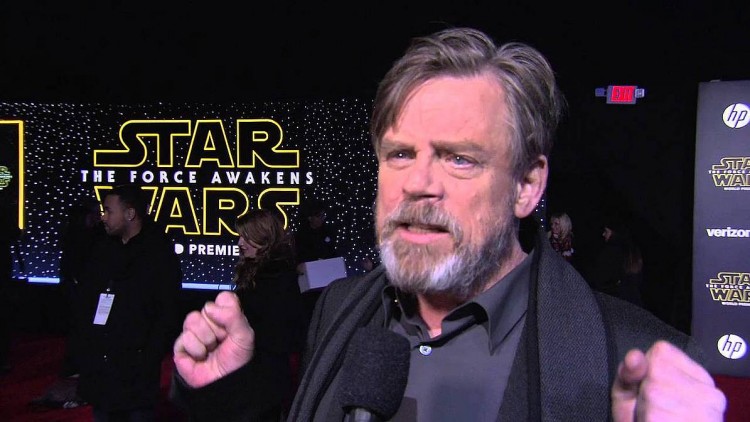 Mark Hamill recently gave an interview in which he offered small tidbits about his experience working on "Star Wars: The Last Jedi." He was not able to say much about the upcoming movie but did tell some delightful stories about the original "Star Wars" trilogy.
Hamill sat down with StarWars.com for an interview during his birthday on September 25. He reminisced about first getting the part of Luke Skywalker, who used to have a different character name. The first script Hamill received said "The Adventures of Luke Starkiller" on the title page. He had assumed that Harrison Ford would be the leading man and he would be a sidekick, so the story came as a big surprise.
He spoke of how he felt about acting with Sir Alec Guinness, a man he idolized. Hamill remembered how excited he was in every scene they did together. They bonded even before the film shoot, as Guinness had invited him to go for lunch so that they could get to know each other. The veteran actor wanted Hamill to tell him all about his acting career. "Really? You want to hear about a soap opera and a dog food commercial?" reacted Hamill in his thoughts, the actor recalled.
One of the funniest stories Hamill told concerned the twist ending of "Star Wars: The Empire Strikes Back." (Spoilers for a 37-year-old movie coming up.) While the actual film contained the shocking reveal that Darth Vader was Luke's father, the screenplay had a completely different plot twist. In the script, Darth Vader reveals that Obi-Wan had killed Luke's father.
Even in the late '70s, the "Star Wars" cast and crew had to keep a tight lid on leaks. But word got out, and fake news headlines in the U.K. tabloids said that Obi-Wan was the main villain in the sequel. Fortunately, the actual plot twist wasn't leaked.
Hamill didn't say much about "The Last Jedi" except to describe the shoot of a casino city setpiece as taking place in possibly the most opulent set he'd ever seen. He also posted on Twitter in response to rumors that cute creatures called Porgs will be Luke's food source in "The Last Jedi," reports Inverse. Hamill tweeted that Luke would not be eating any Porgs because he was not a carnivore.
Please be advised: #Porgs are not on any #AhchToMenu-Luke hasn't been a meat-eater since Aunt Beru made that nice #WompRatBrisket back home. pic.twitter.com/KYBHECaRJ2

— @HamillHimself (@HamillHimself) September 30, 2017
© 2018 Korea Portal, All rights reserved. Do not reproduce without permission.