'A Series Of Unfortunate Events' Season 2: Neil Patrick Harris Disses Secret Behind Count Olaf's Disguises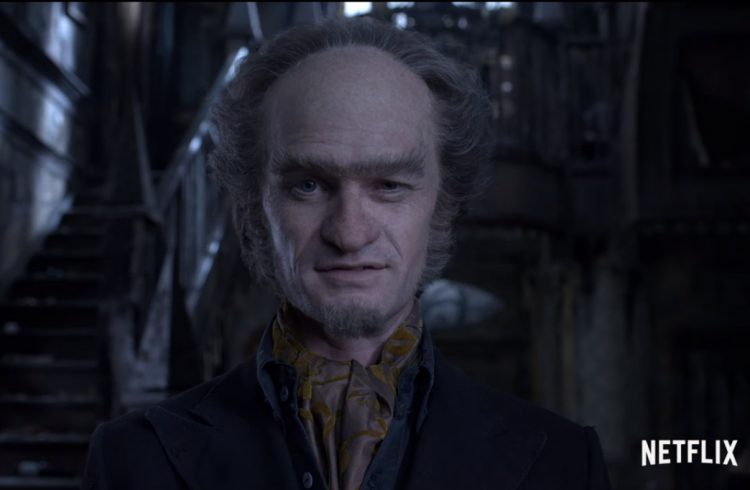 Neil Patrick Harris will reprise the role of Count Olaf on Netflix's "A Series of Unfortunate Events" Season 2. In a new interview, the actor talks about his character's many disguises and how he makes sure each one of them is different from each other.
In Season 1, viewers were introduced to Count Olaf, a narcissistic theater actor who disguises himself in the hopes of stealing the inheritance of Violet (Malina Weissman), Klaus (Louis Hynes) and Sunny (Presley Smith) Baudelaire. Next season, expect him to wear even more ridiculous disguises as he continues to chase the orphans.
While becoming a different character in every episode is not an easy work, Harris revealed that he is having a lot of time as the villain of "A Series of Unfortunate Events." In an interview with CBS News, he also talks about how his children respond to the character.
"The real challenge is he premeditates in making sure they don't replicate each other, so I have to make sure vocally, each character sounds different and key into something to make them unique," he explained. "But it's quite fun to spend a month fully immersed in one character and then shed that skin and creepy chameleon into another and be someone else for a month. It's challenging and schizophrenic and it's just another day at work."
Harris' six-year-old twins are also fans of the character. The actor said that their favorite is Stephano who appeared in Episodes 3 and 4 which was an adaptation of "The Reptile Room."
"A Series of Unfortunate Events" Season 2 will explore the next four books: "The Austere Academy," " The Ersatz Elevator," " The Vile Village" and "The Hostile Hospital." Variety reports that the television adaptation has also added Nathan Fillion, Tony Hale, Sara Rue, Lucy Punch and Rober Bart. Their characters are yet to be revealed.
The series also stars Patrick Warburton as Lemony Snicket and K Todd Freeman as Mr. Poe. "A Series of Unfortunate Events" Season 2 will premiere in 2018 on Netflix.
© 2018 Korea Portal, All rights reserved. Do not reproduce without permission.