'Vikings' Season 5 Spoiler: Bishop Heahmund Wants To Kill All Pagans In New Teaser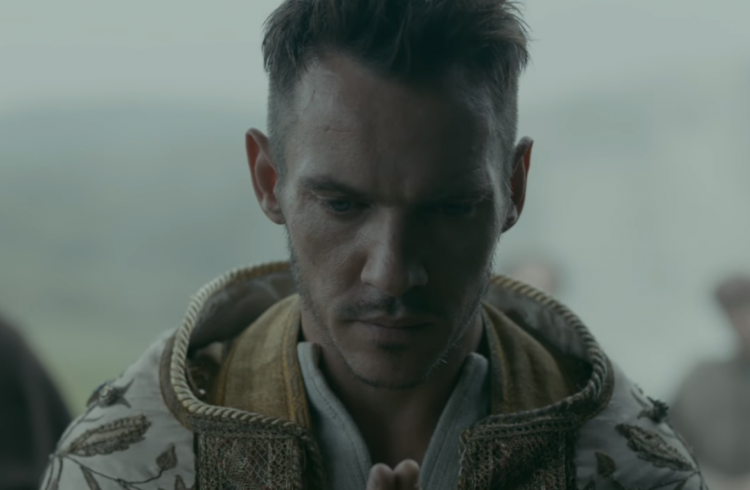 War is the central theme of "Vikings" Season 5. While conflict continues in Kattegat, Bishop Heahmund (Jonathan Rhys Meyers) readies his battle gear and kill all pagans in a new leaked teaser for the next chapter of the critically-acclaimed period drama.
Meyers might have already made his television debut as Bishop Heahmund in the Season 4 finale, but this is the first time that fans will see his real character. The priest, armed with a sword, comes forward to Lord Aethelwulf (David Murray) of Wessex to ask permission to go on an offensive and bathe the land in the blood of the pagans.
Posted on Instagram, the promo for "Vikings" Season 5 in France provides new scenes from the upcoming season. It begins with the Seer ominously narrating a blood-stained future.
"Why have you come here," the Seer addressed his visitor. "You wish to know what the gods have in store? I see lands bathed in blood."
The warning was reminiscent of the prophecy from the 2017 San Diego Comic Con trailer where he told Lagertha (Katheryn Winnick) that the consequences of the death of Ragnar are not yet played out. War is coming to Kattegat: a war that will pit brothers against brothers and a war against the warrior bishops.
In a previous interview with EW, show creator Michael Hirst talked about the new characters in "Vikings" Season 5. He asked viewers not to underestimate the warrior bishops.
"The antecedents of the Knights Templar: these are people who were absolutely religious, yet they put on armor and they fought," the screenwriter explained. "They were crazy! They believed totally in Christianity and the message, and yet, on the battlefield, they were totally berserk ."
"Vikings" Season 5 will premiere on Nov. 29 on History. In the meantime, watch the teaser below:
© 2018 Korea Portal, All rights reserved. Do not reproduce without permission.