Mind-Machine Technology Turns Thoughts into Music Scores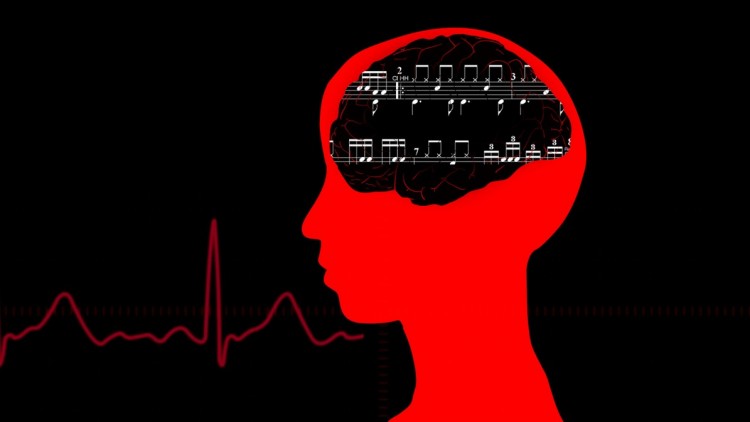 A newly-developed brain-computer interface (BCI) gives people the ability to compose music on a device using only their thoughts. Researchers from Austria's Graz University of Technology (TU Graz) designed the neural-link interface that can "read" a person's mind and produce the corresponding sheet music composition.
The idea seems straight out of "The X-Men," whose Professor Xavier used a machine called Cerebro to heighten his telepathic abilities. But BCI technology has been around for some time, providing ways for some severely disabled people to interact with computers and other devices directly with their minds, as their bodies prove incapable of effectively serving that function.
A person who suffers from locked-in syndrome or spinal paralysis may no longer be able to communicate by writing or typing. The use of a BCI may allow such a person to do things like composing a message on a computer, surf the web and control smart home devices.
In 2010, a team of German researchers led by neurobiologist Andrea Kübler developed an idea by the artist Adi Hösle into a functional Brain Painting (BP) tool. Various ALS patients, who have suffered the loss of voluntary muscle control, were able to use the BP application to paint artworks by means of a mind-machine connection, according to Brain Painting.net.
Now a lab team at the TU Graz Institute of Neural Engineering has designed the first program that lets users apply a BCI to compose music through brain activity alone. The neural engineers published their findings in the journal Plos One. Gernot Müeller-Putz, lead author and the head of the institute, said their work had been inspired by the Brain Painting application's impressive results, reports Seeker.
Phys.org says that the TU Graz team's program was tested with the help of eighteen healthy volunteers who possessed musical instrument skills and basic knowledge about musical composition. Wearing a brainwave-measuring cap, the test subjects used mental processes to communicate with computer software to craft musical scores. The system proved remarkably successful in producing playable compositions, which could be performed on musical instruments afterward.
© 2018 Korea Portal, All rights reserved. Do not reproduce without permission.