TWICE member Sana Tops Popularity Polls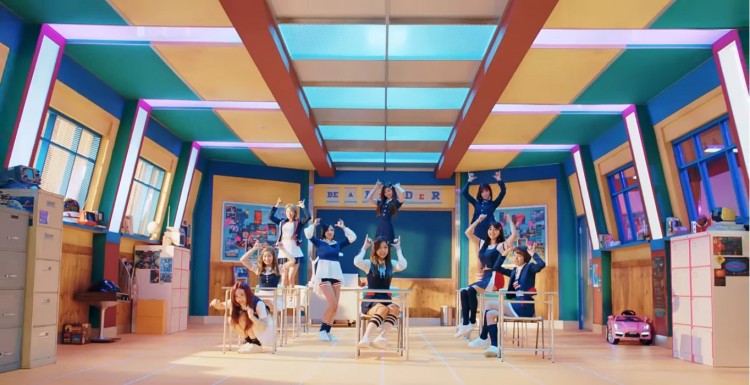 The most popular TWICE member has been named. Sana ranked first on popularity polls online. What's even astounding is that she topped all three of the surveys.
It seems as though almost all people in South Korea today are head over heels for TWICE member Sana because who wouldn't?This Japan-born beauty has a lot to be proud of. Aside from her beauty, she is also talented. Thus, it is not surprising how she will end up as the most popular TWICE member.
However, what is interesting here is that she got the first place in three different surveys conducted at different forums, as per Koreaboo. One of the said online communities is NBA Mania. The community, as the name suggests, is mostly composed of members who are fond of watching NBA. Members were invited to vote for their favorite TWICE member.
Sana garnered 27% of votes, placing her in the first place. Mina came in second with 20% of votes. Meanwhile, Jeongyeon got 14%. Nayeon places fourth with 11% of votes. On the other hand, Jihyo, Dahyun, and Chaeyoung got 6%. And Momo and Tzuyu took the last spot with 5% of votes.
Another community, named Diesel Mania, also conducted a poll on the most popular TWICE member. Here, Sana placed first again while Mina took the second spot. This time, Tzuyu made it to the top three. Meanwhile, Nayeon took the fourth place; then Momo, Dahyun, Jeongyeon, Chaeyoung, and Jihyo.
TWICE member Sana also ranked first in a poll made by a baseball-loving community. Even so, keep in mind that this does not determine how talented or good looking each member is. Every member is unique in her own way and each of them has different skills and talents. So, fans should not fret much if their bias did not make it to the first place in these three polls.
© 2018 Korea Portal, All rights reserved. Do not reproduce without permission.