J.J. Abrams Returns to Direct 'Star Wars: Episode IX'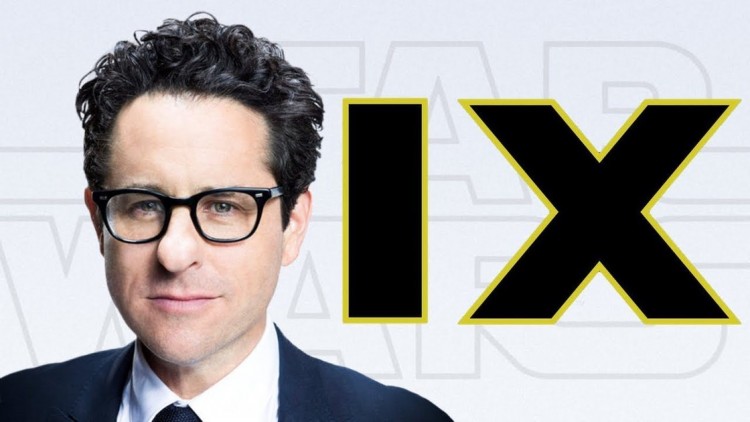 J.J. Abrams will be returning to the Star Wars franchise in the role of director. On Tuesday, the official Star Wars site posted the confirmation that Abrams is coming back to direct and co-write (with Chris Terrio) the film currently tagged as "Star Wars: Episode IX."
The film will be the third in the new Star Wars trilogy that continues the space-faring saga created by George Lucas, who turned over control of the franchise to Disney as part of that studio's acquisition of Lucasfilm in 2012. Disney subsequently launched the new trilogy with the release of "Star Wars: The Force Awakens" in 2015.
Abrams had directed "Star Wars: The Force Awakens," whose script was co-written by him with Lawrence Kasdan and Michael Arndt. Kasdan had been a writer for the original Star Wars trilogy, collaborating on the scripts of "The Empire Strikes Back" and "Return of the Jedi."
"Star Wars: The Force Awakens" was a massive success that broke box office records and earned $2.068 billion in receipts worldwide. Nevertheless, the film received criticism from the media and a segment of Star Wars fandom, which decried the movie's supposed lack of originality. As the A.V. Club's A.A. Dowd puts it, "The Force Awakens borrows so much from the 1977 original--environments, relationship dynamics, action scenes, even a basic plot structure--that it often resembles a remake as much as a straight sequel."
Abrams stepped away from the role of director for the follow-up, and Disney tapped Rian Johnson to helm the upcoming sequel "Star Wars: The Last Jedi." Johnson is best known for the 2012 film "Looper," a trippy sci-fi thriller that starred Bruce Willis and Joseph Gordon-Levitt.
For the third film in the trilogy, Disney had enlisted Colin Trevorrow, the director of "Jurassic World" (2015), a huge box office success that garnered $1.670 billion worldwide. But Trevorrow clashed with the president of Lucasfilm, Kathleen Kennedy reports the Atlantic.
Kennedy, who had hired Trevorrow for the job, subsequently fired him earlier this month. Rumors swirled that the director's chair had then been offered to Rian Johnson. But in the end, the sequel's reins were handed over to Abrams.
The change of director has resulted in a change of the "Star Wars: Episode IX" opening date. Deadline reports that the film won't hit theaters on May 24, 2019, as previously planned, but open on Dec. 20, 2019.
© 2018 Korea Portal, All rights reserved. Do not reproduce without permission.