'While You Were Sleeping' Star Lee Jong Suk Thanks Fans For Helping Overcome Slump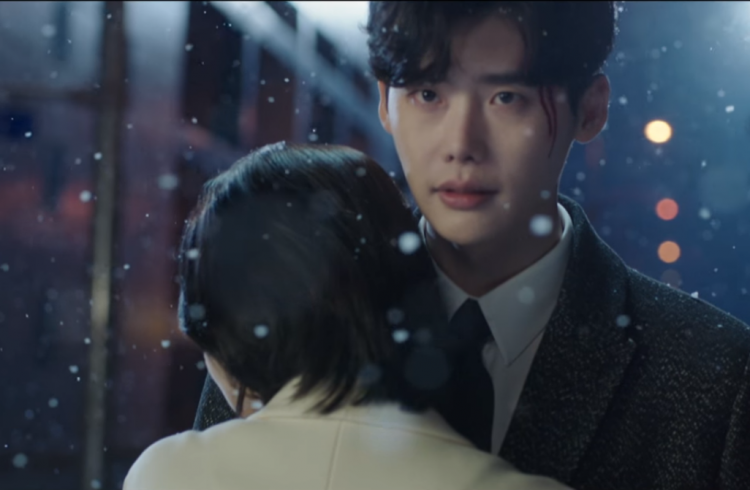 Lee Jong Suk celebrated his successful television and movie career with fans this month. The actor who will next appear alongside Bae Suzy in "While You Were Sleeping" had a massive meet-and-greet event where he talked about a dark moment of his life and how his supporters saved him.
The fan event was held on Sunday, Sept. 10, at the Olympic Hall in Seoul where the actor spoke to around 3,000 of his loyal fans. As part of the program, Lee serenaded the audience, shared childhood photos and even danced to Psy's "New Face."
"Three Meals A Day" host and Lee's close friend, Yoon Kyun Sang, also graced the event. Bae, who will star alongside the actor in the upcoming SBS drama, "While You Were Sleeping," was a surprise guest.
However, one of the highlights of the event is when the 27-year-old shared his struggles with mental illness before he started filming the crime movie, "V.I.P." He revealed that it was the support and love of his fans that inspired him to keep going, Yonhap News Agency reports.
"I'd fallen into a slump before I filmed 'V.I.P. and I am overcoming it now," the actor said. "Meeting my fans like this gives me strength to get through another year. I sincerely thank you and love you."
He also stated that he learned a lot from his co-stars who have been in the business for far longer. "V.I.P." also features Jang Dong Gun ("Gentleman's Dignity"), Kim Myung Min ("Six Flying Dragons") and Park Hee Soon ("The Missing").
In a previous interview with High Cut (via Soompi), Lee also opened up about his depression last year. He revealed that he regularly watches his own dramas but, after a while, he noticed that his growth as an actor stalled.
"V.I.P." was released last month to mixed reviews. The movie received criticisms for its depiction of women. "While You Were Sleeping" will premiere on Sept. 27. It will air every Wednesday and Thursday on SBS.
© 2022 Korea Portal, All rights reserved. Do not reproduce without permission.