Jennifer Lawrence Claims Recent Natural Disasters are Nature's Rage for Trump Victory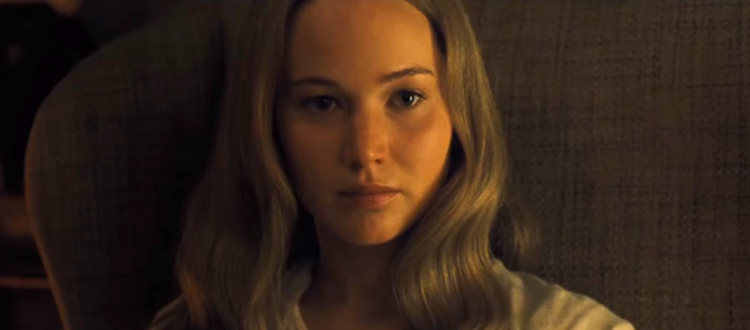 In the midst of the devastating hurricanes that America experienced and may experience, Oscar-winning actress Jennifer Lawrence claims that this were signs of "Mother Nature's rage and wrath" at them for electing Donald Trump as their president. Trump does not believe that climate change is man-made.
Hurricane Harvey was the first major hurricane to landfall in the US since 2005 after Hurricane Wilma. Another hurricane that's threatening to enter the US is Hurricane Irma, currently in the Caribbean and forecasted to turn to Florida this weekend. Both hurricanes have caused devastating damages to the lives and properties of people. Climate change has been a big part of the natural disasters that the world is experiencing.
In an interview with News 4, Lawrence talked about her latest film "Mother!" and was asked about her opinion about Donald Trump and climate change. "Mother!" is a film about how a couple's peace and quiet get disturbed by unwanted guests. Lawrence said that her character in the film is different from her previous strong woman roles and that she had the film feels like an assault when she watched it.
When asked about her opinion on what's happening in her country, Jennifer Lawrence stated that it's scary that it has been scientifically proven that climate change is due to human activity but the people continue to ignore it. The only voice they have is through voting that led to Trump's presidency. She said that the hurricanes are "mother nature's rage and wrath." After the interview, she has received backlash on her statements from the social media, calling for a boycott of her film as mentioned by The Daily Mail.
This is not the first time Jennifer Lawrence had aired her opinion on Trump. In 2015 during her promotions for the film "Mocking Jay," Lawrence told Entertainment Weekly that, "If Donald Trump becomes president, that will be the end of the world." Meanwhile, "Mother!" will hit the theaters on September 15.
© 2018 Korea Portal, All rights reserved. Do not reproduce without permission.