Motorola Android O 8.0 Software Update: Moto Z And Moto G Models Eligible For Upgrade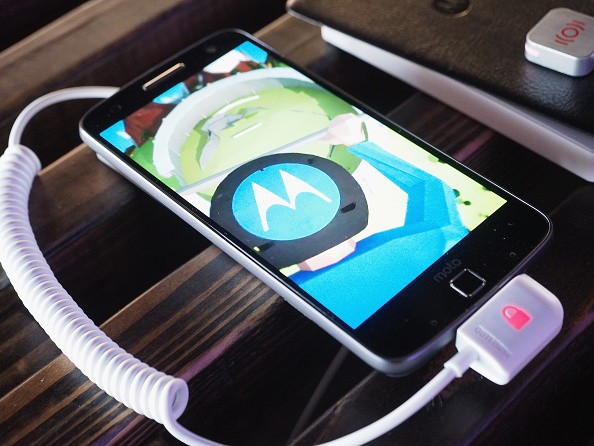 Android O 8.0 is coming out soon and several Motorola smartphones are eligible to receive the new software. Know which models to receive the next generation Android version.
Motorola is yet to announce a list of eligible smartphones to receive Android O 8.0 update later this year. But users should remember that Motorola smartphones are usually eligible for new software version within 18 months after commercial release unless notified by the manufacturer about extended support.
Android 8.0 update is expected to arrive first on the flagship models which include Moto Z, Moto Z Play, Moto Z2 2017, Moto Z2 Force, Moto Z2 Play 2017, and Verizon exclusives Moto Z Droid, Moto Z Play Droid and Moto Z Force Droid. Official Android 8.0 software updates for these models are likely to be released around November 2017, according to MotoG5.
Next set of Motorola smartphones would be the Moto G Series and there are several models eligible for Android 8.0 update. It includes Moto G5, Moto G5 Plus, Moto G4, Moto G4 Plus, Moto G5S and Moto G5S Plus.
Unfortunately, Moto G4 Play is still waiting for Android Nougat update with pending partner support, according to the software support on Motorola's website. Motorola official software updates are released by Over-the-Air process and estimated time of arrival will depend on network carriers and territory.
The Android O 8.0 software version delivers several improvements, such as Project Treble for easier and faster software update. Theres is also an application of SafetyNet to Google Play Store to detect rooted or non-rooted devices and help developers create exclusive apps that require root access.
Also featured are wider theme elements from Material Design UI of Android, autofill functionality across different applications and easier way to disable apps drawing over the top of other apps. A dedicated button on the camera app allows easy switching between photo and video and performance fixes plus battery optimizations, as well.
© 2018 Korea Portal, All rights reserved. Do not reproduce without permission.