Samsung Galaxy S8: 5 Ways To Spot Fake Models And Avoid Scam Vendors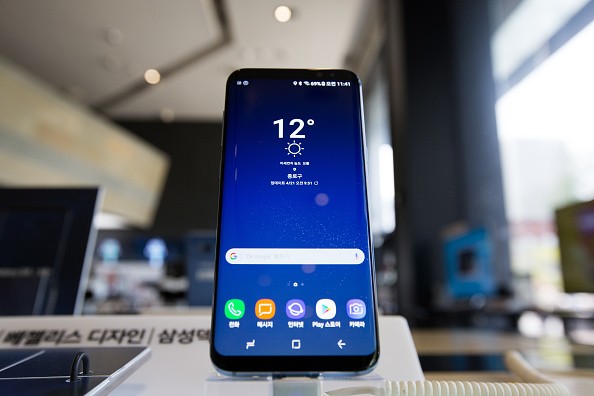 Samsung Galaxy S8 is one of the most popular smartphones today. It has attracted a few phone makers to create clones. Here are five ways on how to spot fake models.
South Korean tech giant Samsung offers the latest Galaxy S8, which inspired certain phone makers to copy the flagship smartphone. Goophone S8 and HDC Space S8 Plus Neo are two among others known to have replicated Galaxy S8 and through closer inspection a shopper could determine the truth behind, according to Android Pit.
1. Price Tag
Price tag is a giveaway to know the device's authenticity on certain situations such as purchasing directly in physical stores. Samsung Galaxy S8 price is a staggering $600 per unit or higher depending on territory. Goophone S8 is usually offered for $100 while HDC Space S8 Plus Neo is sold for $115.
2. Online Store Reputation
For those unable to visit physical stores to purchase Galaxy S8 usually turn to websites and clone units also exist on online stores. Shoppers can check authenticity of an online store by using a third-party website such as TrustPilot or TurnTo to read reviews, check the store's reputation and view images of products.
3. Hands-on Inspection
Potential buyers can inspect the physical characteristics of the device to differentiate a real Galaxy S8 from a fake model. An authentic Galaxy S8 has a fingerprint sensor located at the right side of the camera and its screen should reach the edges of the body unlike fake models.
4. Hardware Specifications
Basic knowledge on the hardware specifications about smartphones will help on determining a real Samsung Galaxy S8. The real model is powered by Exynos 8895 octa-core processor or Qualcomm Snapdragon 835 in the U.S. and China. Its graphics processor unit should be Mali-G71 or Adreno 540 in the U.S. and China. Galaxy S8 has 4 GB of RAM and 64 GB internal storage, according to GSM Arena.
5. Using Apps from the Play Store
Another way to check if it's a real Galaxy S8 or not is to access the Play Store using the device. Shoppers can download the CPU-Z app from the Play Store and run it to confirm the hardware components mentioned above.
© 2018 Korea Portal, All rights reserved. Do not reproduce without permission.