Song Joong Ki Starrer 'The Battleship Island' Loses To 'A Taxi Driver' At Box Office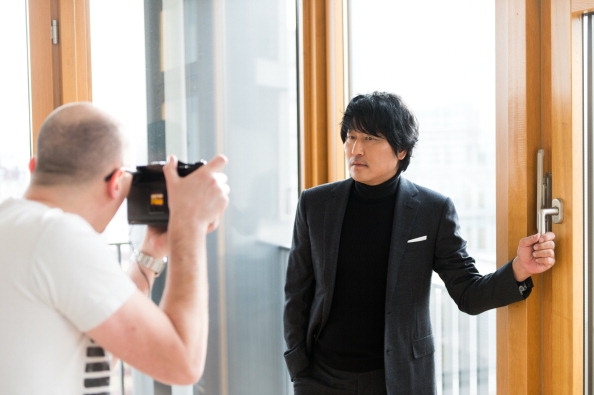 Song Joong Ki has been in the headlines recently for the surprise announcement of his upcoming wedding with his "Descendants of the Sun" co-star Song Hye Kyo. The buzz, however, was not enough to keep Joong Ki's recent film "The Battleship Island" on top at the box office.
On Aug. 2, Wednesday, "A Taxi Driver" premiered and sold a total of 697,858 tickets, according to the computerized box office tally from the Korean Film Council. The film put "Descendants of the Sun," which sold 248,021 tickets on its eighth day, at number two, Yonhap News reported.
At number three was "Despicable Me 3," which sold 190,001 tickets. The animated film featured the voices of Steve Carell, Kristen Wiig, Trey Parker, Miranda Cosgrove, Dana Gaier, Nev Scharrel, Steve Coogan and Julie Andrews as Gru/Dru, Lucy, Balthazar Bratt, Margo, Edith, Agnes, Fritz/Silas Ramsbottom and Gru's mother, respectively.
Aside from Joong Ki, the main cast of "The Battleship Island" has three other members namely So Ji Sub, Hwang Jung Min and Lee Jung Hyun. Joong Ki, So, Hwang and Lee play Park Moo Young, Choi Chil Sung, Lee Kang Ok and Oh Mal Nyeon, respectively.
Like "The Battleship Island," "A Taxi Driver" also has four main cast members namely Song Kang Ho, Thomas Kretschmann, Yoo Hae Jin and Ryu Jun Yeol. Song, Kretschmann, Yoo and Ryu's respective characters are Kim Man Seob, Peter, Hwang Tae Sool and Jae Sik.
On Aug. 3, Thursday, "A Taxi Driver" sold more than1 million tickets, The Chosun Ilbo has learned. On the same day, Song was awarded the Best Actor award at Montreal's Fantasia International Film Festival for his performance as the title character of the film directed Jang Hoon.
In 2013, Song starred in "Snowpiercer" with Chris Evans, Octavia Spencer, Tilda Swinton, Ewen Bremner, Ed Harris, John Hurt, Ko Asung and Jamie Bell. For his performance in the film, Song was nominated for Best Supporting Actor at the 56th Asia-Pacific Film Festival.
© 2018 Korea Portal, All rights reserved. Do not reproduce without permission.