K-Pop News: BTS Joined By Heize, Suran, Eddy Kim, Crush In Seo Tai Ji's 'Time: Traveler' Project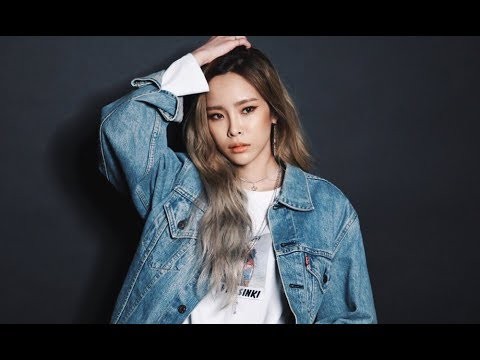 Legendary musician Jung Hyun Chul, who is professionally known is Seo Tai Ji, will be honored on his 25th anniversary through a retrospective project titled "Time: Traveler." Four performers have been confirmed to join the project namely Jang Da Hye, Shin Su Ran, Kim Jung Hwan and Shin Hyo Seob, whose respective stage names are Heize, Suran, Eddy Kim and Crush.
As part of the project, Heize, Suran, Kim and Crush will remake Seo's hit songs. The retrospective project will end in a concert at the Olympic Main Stadium in Seoul on Sept. 2, Yonhap News reported.
Recently, K-pop male group BTS, R&B singer-songwriter group Urban Zakapa and rock singer-songwriter Go Yoon Ha, who is professionally known as Younha, released remakes of Seo's hits. On July 5, the cover of "Come Back Home" by BTS was released as the first single from the retrospective project.
On July 11, the cover of "Moai" by Urban Zakapa was released. On July 19, the Younha's cover of "Take Five" was the third remake to be released.
In 1992, Seo made his debut as the leader of the boy band Seo Tai-ji and Boys. In 1996, the group disbanded and in 1998, Seo started pursuing a career as a solo artist.
The "Time: Traveler" project intended to celebrate the 25th anniversary of Seo Tai-ji and Boys was announced in April. For the project, Seo will assemble a group of modern K-Pop acts to cover his hits. Including Heize in the project will be a great help particularly when it comes to attracting the attention of the younger generation. Her fan base keeps growing so her contemporaries are keeping an eye on her.
Earlier this year, Heize released a single titled "You, Rain, Clouds" featuring Shin Yong Jae. The song ranked number one for the last week of July in the Instiz chart, All Kpop has learned.
With Heize and Shin's "You, Clouds, Rain" at number one, Red Velvet's "Red Flavor" is at number two followed by EXO's "Ko Ko Bop" at number three. "Artist" by Zico and "Don't You Know" by Heize ranked numbers four and five, respectively.
© 2018 Korea Portal, All rights reserved. Do not reproduce without permission.