iPhone 8 In Mass Production? Top 5 Things Expected Along With September Release Date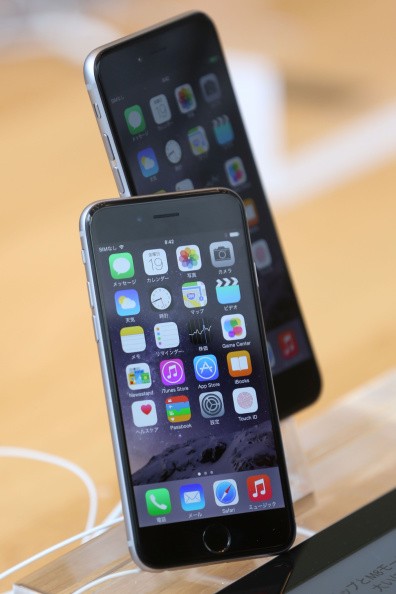 iPhone 8 has gone to mass production, according to reports. The smartphone is likely to meet launch in September but in limited number of units.
Steve Hemmerstoffer took to Twitter to reveal that according to his sources, the mass production of iPhone is scheduled in August and the smartphone will be launched in September. He tweeted, "Right on time! As expected, #iPhone8 mass production just started what means first genuine components should therefore start leaking soon..."
Some of the components have been leaked such as having a home indicator, redesigned status bar and tap-to-wake option, GSM Arena reported. Here are five things to be expected from the upcoming smartphone:
1. IP68 Certification on iPhone 8
The iPhone 8 will have IP68 certification, an upgrade from iPhone 7's IP67. It provides complete protection from dust and water resistance for up to 30 minutes when submerged to 1.5 meters of water, similar to several flagship devices from Sony.
2. Augmented Reality
iPhone 8 will run the latest iOS 11 version and it introduces the Augmented Reality applications to the flagship smartphone. Apple CEO Tim Cook affirms that the AR apps are designed to make the smartphone essential to certain tasks such as using it as a virtual tape measure or used as a medium for teaching class about animals or 3D rendition of the human body.
3. Touch ID Feature
Touch ID will still be included on iPhone 8 and enable users to access and secure selected services such as Apple Pay and Apple Wallet. There might be some hardware improvements and additional services Apple are likely integrate with Touch ID.
4. Wireless Charging
Wireless charging is the wild card on the iPhone 8. The wireless technology on the device is not cable-free and still requires a charging dock or pad to be plugged in a power source, according to Pocket Now.
5. SmartCam
iPhone 8's camera app is likely to be improved by a new feature called SmartCam. It enables the device to detect various scenes and intellectually determine subjects caught by the lens such as people and animals then provide the best possible image.
© 2018 Korea Portal, All rights reserved. Do not reproduce without permission.