'Train To Busan' Goes To Japan As Gong Yoo Promotes Asus ZenFone 4 Smartphone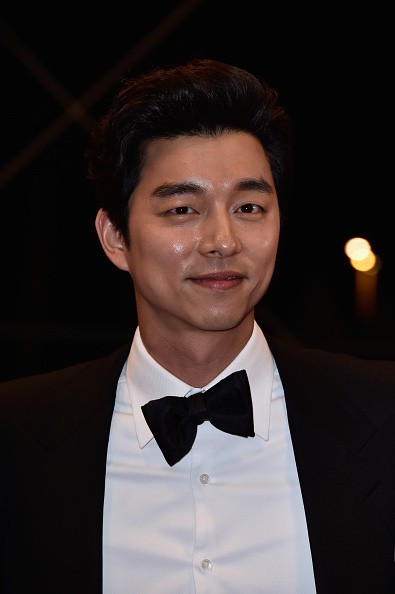 Starring Gong Yoo, "Train to Busan" made its world premiere at the Cannes Film Festival in France before hitting theaters in around 160 countries including South Korea and the United States. The last stop of the zombie apocalypse action thriller film in its worldwide run will be Japan.
"Train to Busan" will hit theaters in Japan on Sept. 1. It will be shown on 149 screens in 44 cities in the country, including Fukuoka, Osaka and Tokyo.
The company in charge of the Japanese distribution of "Train to Busan" is Contents Panda. This will be the largest-scale release of a South Korean movie, an official said in a statement obtained by Korea Herald.
Yeon Sang Ho directed "Train to Busan," which he co-wrote with Park Joo Suk. Among Gong's co-stars in the film are Jung Yu Mi, Kim Su An, Ma Dong Seok, Kim Eui Sung, Choi Woo Shik, Ahn So Hee, Choi Gwi Hwa, Jung Suk Yong, Ye Soo Jung, Park Myung Sin, Jang Hyuk Jin, Kim Chang Hwan and Shim Eun Kyung.
With Gong's growing fan base following the success of "Train to Busan, he was recently tapped by Asustek Computer Inc. to endorse its smartphone. Based in Beitou District, Taipei, Taiwan, the multinational computer and phone hardware and electronics company is one of the largest PC vendors in the world.
On July 26, Wednesday, Asustek Computer Inc. chairman Jonney Shih attended a press conference for an artificial intelligence competition event. During the event, he confirmed that Gong has been invited as a smartphone endorser, Taiwan News quoted the chairman as saying.
The "Train to Busan" star will promote the new smartphone Asus ZenFone 4 in the Asia-Pacific region. Expected to be released in August, the smartphone is said to feature 16 MP camera, 5.5″ Super IPS+ capacitive touchscreen, 3G, Wi-Fi and GPS, among others.
© 2023 Korea Portal, All rights reserved. Do not reproduce without permission.