'Making A Murderer' Season 2 Release Date On Second Year Anniversary?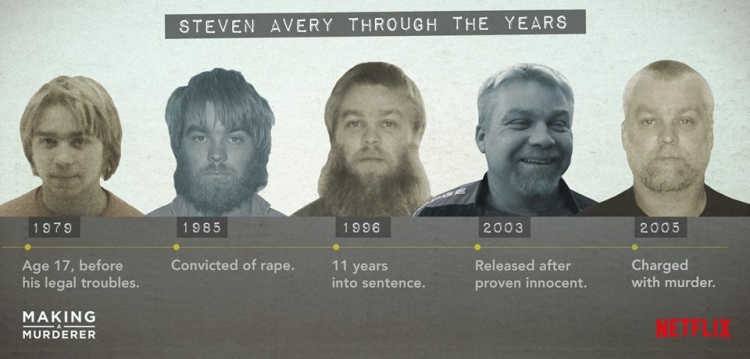 Documentary series "Making a Murderer" was so successful that it would be impossible for Netflix not to release a second season. However, more than a year after its release, fans are still waiting for the official announcement of the release date of the second season.
"Making a Murderer" premiered on Netflix on Dec. 18, 2015. If the entertainment company releases Season 2 on the second anniversary of the documentary series, it means it is around five months away.
It has been a year since Netflix confirmed that "Making a Murderer" Season 2 was being filmed. Fans can expect exclusive access to Steven Avery's lawyer Kathleen Zellner and Brendan Dassey's legal team led by Steve Drizin and Laura Nirider.
"We are extremely grateful for the tremendous response to, and support of, the series," "Making a Murderer" creators Laura Ricciardi and Moira Demos said in a statement obtained by Variety. "The viewers' interest and attention has ensured that the story is not over, and we are fully committed to continuing to document events as they unfold."
Both Ricciardi and Demos are returning as executive producers and co-directors of "Making a Murderer" Season 2. Viewers will have an intimate access to the families and characters close to Avery and Dassey's case in the new season.
The eagerness of fans to know more about "Making a Murderer" Season 2 was recently evident in Scotland. Avery's defense attorney Jerry Buting, who was featured in the first season of the Netflix documentary series, is scheduled to give a talk at the Lemon Tree in Aberdeen on Aug. 14 at 7:30 p.m.
Within hours of going on sale, the event sold out. Organizers decided to have a second show on the same date at 10:00 p.m., Aberdeen Evening Express reported.
Meanwhile, Avery is still serving a life sentence after being convicted in the 2005 murder of Teresa Halbach. His case became controversial across the globe when Netflix featured the story in "Making a Murderer" Season 1 in 2015.
© 2023 Korea Portal, All rights reserved. Do not reproduce without permission.