'Shadowhunters' Season 2 Episode 18 Spoilers, Watch Online: Max To Die? Clary Learns Jonathan's Secret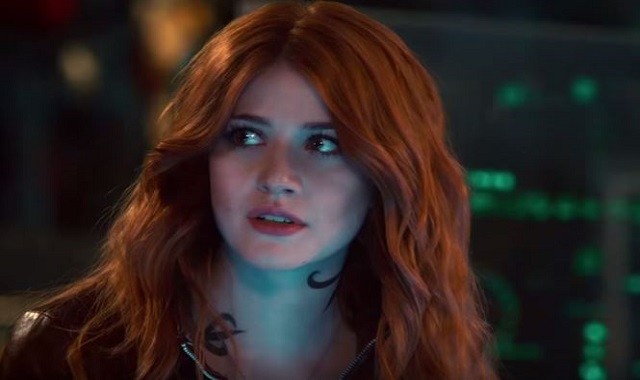 Beloved characters will have to deal with feelings of devastation and betrayal as Jonathan (Will Tudor) continues to move undetected inside the Institute in the upcoming "Shadowhunters" Season 2 episode 18. However, Clary (Katherine McNamara) might soon uncover his brother's secret following the deadly attack he made on Max (Jack Fulton).
"Shadowhunters" Season 2 episode 8 promises to feature several tense moments as the Institute ramps up its efforts to find Jonathan and Valentine (Alan van Sprang). Titled "Awake, Arise or Be Forever Fallen, members of the Clave will be on high alert as they use all their resources to find the said villains, according to episode spoilers posted on Spoilers Guide.
Despite Jace (Dominic Sherwood), Alec (Matthew Daddario) and Clary's efforts, Jonathan's alter ego secret will remain safe but only for a little while. Masquerading as Sebastian, it appears that the said villain may soon reveal his true identity to Clary and might even threaten his sister's life in "Shadowhunters" Season 2 episode 18.
Meanwhile, it is also unclear if Max will survive Jonathan's attack. After Izzy (Emeraude Toubia) found her young brother unconscious and bleeding, story speculations hinted that Max might die in "Shadowhunters" Season 2 episode 18 especially if the plot line in Cassandra Clare's books was followed. In the "Mortal Instruments" books, Max met his demise after Jonathan, who was pretending to be Sebastian, gave him a deadly blow on the head.
Moreover, with Magnus (Harry Shum Jr.) still reeling from having discovered that Alec lied to him, the warlock will partner with Luke (Isaiah Mustafa) to meet the Seelie Queen (Lola Flanery). However, their meeting and the said Fae ruler's demands might force Magnus to consider a different path that might spark the end of his relationship with Alec. Watch "Shadowhunters" Season 2 episode 18 online here.
"Shadowhunters" Season 2 episode 18 will be released on July 31, Monday, on Freeform. Watch the teaser clip below:
© 2018 Korea Portal, All rights reserved. Do not reproduce without permission.