'Destiny 2' News, Updates: New Public Events, Female AI, And Nessus Lost Sectors Detailed In New Video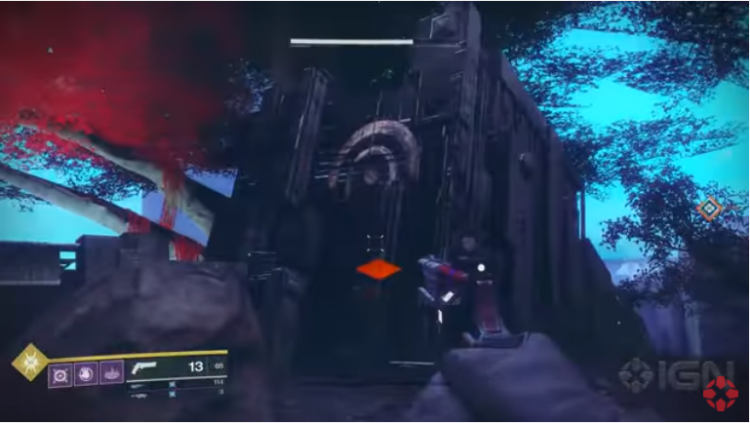 Bungie has just rolled out some fresh details about their upcoming first-person shooter sequel - "Destiny 2." The newly released sizzler reel gave its player base some hints on what to expect with planetary exploration, new public events, and Nessus' Lost Sector.
IGN's Destin Legarie, alongside Bungie's Rituals and Programming Lead Rob Engeln, posted a video about the aforementioned features of "Destiny 2." Per the video, a new public event dubbed the Cabal Drill sure looks promising as Guardians try to ward off ground enemies from destroying a drill while at the same time being rained down with attacks from above by a massive Cabal ship. It's just utter chaos.
Engeln also mentioned that every public event will have an "optional bonus objective" that once triggered, players can access a more difficult version of the said event as enemies will be tougher and there could be an instance that they have to beat an event boss.
As above-mentioned, the Nessus Lost Sector is also a new element added into "Destiny 2." Engeln stated that such came from the idea of a cave and what mystery lies ahead once explored. He added that these Lost Sectors will vary in size as the missions could be quite long or very short. Moreover, it was also revealed that there will bosses inside these and a chest full of loot once the big baddie in that area is defeated.
Adventures are mission types that tell a bit of a backstory to each of the destinations in "Destiny 2." Furthermore, it was also revealed that the original "Destiny's" Grimoires have been replaced by an "in-game story-telling" not to mention the addition of the female-voiced artificial intelligence known as Failsafe.
"Destiny 2" is set to be released on September 6 for PS4 and Xbox One while PC faithfuls will be getting it on October 24. In the meantime, check out the said video here:
© 2018 Korea Portal, All rights reserved. Do not reproduce without permission.