Surface Book 2: Everything You Need To Know
by
Pradeep
/ Jul 25, 2017 08:18 AM EDT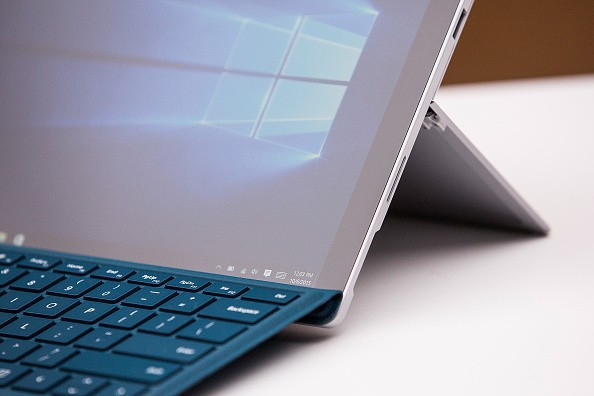 Microsoft Corporation might launch its biggest trend setter: Microsoft Surface Book 2 by the end of 2017. The device is rumored to be a high-tech model and will give a tough competition to Apple's pro series in the high-end market. Both these upcoming devices are believed to be a tough competition for other top class models.
Meanwhile, here are few updates and strong rumors one needs to know about the upcoming Microsoft Surface Book 2. Several reports strongly suggest that the upcoming series will be powered by high-class specs like 4K display. The display size will be 13.5 inches and it will have a screen resolution 3840 x 2160 pixel backed by an integrated Intel HD Graphics 520 GPU to support 4K videos. The 4K display is the key highlight of the product. So far none of the Microsoft devices have managed to use the 16:9 aspect ratio that is necessary for a true 4K UHD.
According to the reports, the upcoming model might support virtual reality, but however, there is no confirmation on this. The current model of the Surface book is appreciated in the market but has some flaws too like the outdated processor. But the upcoming model will be expected to run on Intel's latest processing hardware chipset, also-known-as the Intel Kaby Lake chips, designed to be more powerful than Intel's previous generation processor, Intel Skylake and will also extend its support for quad-core processors.
The initial model- The Surface Book was designed to have a better battery life in comparison to the existing ones, but it's believed that the upcoming Surface Book 2 will feature a USB-C Type, reports Blasting News. As per the speculations, it might also come with a battery strong enough to last at least 8 hours in on stretch on full-charge. A report in DigiTimes suggested that the laptop is expected to initially cost from $1,499. It is indicated that it would cost more the Surface Pro and the Surface Laptop. Apart from this, Microsoft is also expected to bundle up a Surface Pen along with the device.
The reports in TechRadar suggests that Microsoft may have an improved Surface Pen loop in the works that would not only holster the Surface Pen itself but simultaneously charge it via the USB port on supported Surface devices. However, if all the speculations are to be believed, then this product by Microsoft could be the best we have had so far. Release date is yet to confirm
© 2018 Korea Portal, All rights reserved. Do not reproduce without permission.