'Splatoon 2' News, Updates; Tweaks Focused More On Ranked Mode And Weapons; Amiibo Unlockables Detailed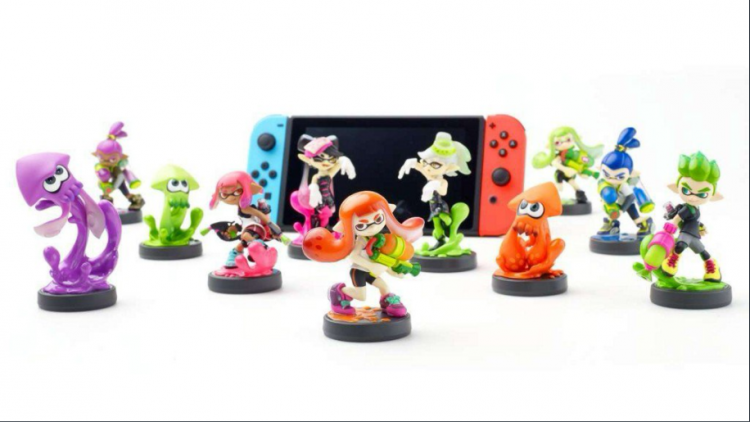 Nintendo's team-based paint splattering third-person shooter that is "Splatoon 2" is said to be getting tweaks after being released. Reports suggest that the update zeroed in on both weapon and Rank Mode changes.
Per Nintendo Everything as cited by PVP Live, "Splatoon 2's" Ranked Mode was best explained during gameplay. Players can now skip ranks provided that they play exceptionally well. However, excessive losses will cause the so-called glass meter to break costing players to step down a rank. Moreover, insanely well gamers can reach as high as A+, though trying to go for the elusive S-ranking is a different story. The publication also hinted that there could be upcoming updates with the game's Ranked Mode as Nintendo wants its players to get along with these changes in the meantime.
"Splatoon 2's" weapons were also graced with changes. It is said that the weapon balances aim to let players optimise both weapon usage and the situation that they're in during gameplay. Additionally, it also stated that they don't want its long-time gamers to have a feeling of "incongruity" when utilizing their preferred weapon while at play.
Meanwhile, "Splatoon" amiibos can dish out some nifty stuff for "Splatoon 2." The second version of the Inkling Boy gives out the Squinja gear set (shoes, suit, and mask). Its first render, on the other hand, unlocks the Samurai set (shoes, helmet, and jacket). Fans might want to check out this link to check the complete roster of amiibo unlockables in the game sequel.
To acquire such items within "Splatoon 2," players need to head on over to the game's Inkopolis City hub. A food truck can be found in that area where an amiibo case is located. From there, gamers can scan their "Splatoon"-themed amiibos. Check out a video about the game here:
© 2019 Korea Portal, All rights reserved. Do not reproduce without permission.