'Pokemon GO' News, Updates: Photo Of The Chicago Event's Game Goals Being Tweaked Goes Online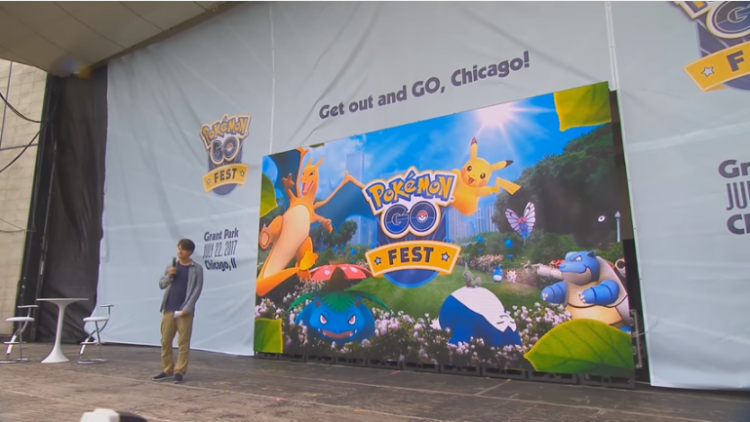 The "Pokemon GO" player base - especially the ones who attended the Chicago event - know for a fact that the affair was a huge disaster as an estimated 20,000 trainers experienced connection errors when they try to play it. Moreover, there were allegations of someone has been tampering with the event's goals during the gathering for the purpose of unlocking the much-awaited Legendaries.
A redditor (OsamaBinNoodles) over at the SilphRoad subreddit posted an image of "Pokemon GO's" Challenge Window. It may seem just like an ordinary post, but looking closely, there's another tiny window on top of it that says "Set Progress Bar Thresholds." Folks over on that subreddit were given the impression that the tech people during the event may have been tweaking the goal progress to unlock the Legendary Pokemon.
The said redditor also claimed that after he took the photo, someone has tinkered the values yet again for the "third challenge to be attainable" adding that other "Pokemon GO" players also took pictures of it. That being said, it may well seem that Niantic knew for a fact about the big risk they'll be into once the goals were not met not to mention the horrible network problem during the event.
Meanwhile, Kotaku even made a "brutal recap" of the highly unsuccessful "Pokemon GO" event. The publication even posted a video of some of the highlights of the affair as Niantic CEO John Hanke was heavily booed while walking to the stage. Disgruntled fans can also be heard shouting "fix our game" right before Hanke could speak anything. The situation was so bad that the CEO responded to one of the hecklers.
There was even a fan who took time in calculating how much Niantic might have lost with this "Pokemon GO" event. If that fan were to believe, the developer has refunded $400,000 and given away $2 million worth of Pokecoins. Check out a video about the game here:
© 2018 Korea Portal, All rights reserved. Do not reproduce without permission.