'Destiny 2' News, Update: Bugs Encountered By Players Detailed; Weapons Getting Random Perks?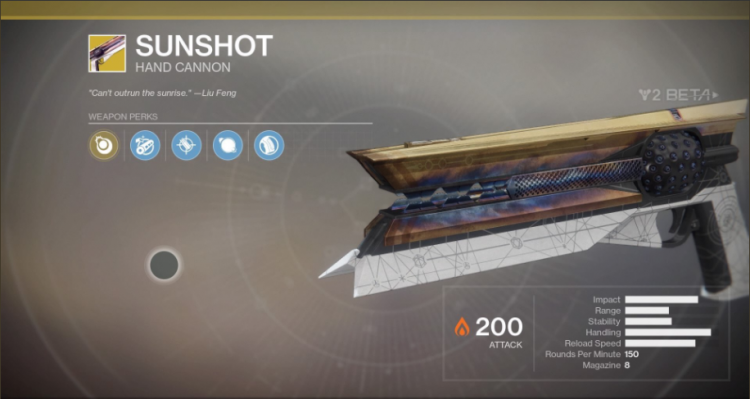 "Destiny 2's" official release may still be months away, but the player base's reception with its beta version has been overwhelming as of late. However, just like any other beta versions of any game, it is expected to be loaded with a deluge of bugs that will be addressed later on by its fandom.
A couple of error codes have been brought up by players as they tried to enter "Destiny 2's" open beta. Dubbed as "Moose" and "Termite," these error codes have ticked off a substantial number PlayStation 4 players, though recent reports suggest that these were already fixed.
Players who encountered the "Moose" error claims that Ikora and the rest of the enemies are not showing up during "Destiny 2's" Homecoming gameplay. Moreover, Eurogamer mentioned that the said issue is a "general networking error." Bungie was prompt enough to address the issue and advised its player base to relaunch the game.
We are investigating reports of Moose errors in the Destiny 2 Beta. Players who encounter this error should relaunch their activity.

— Bungie Help (@BungieHelp) July 18, 2017
As for "Destiny 2" beta's "Termite" bug, players were not able to access the open beta by the time it went live. It is believed that it is due to the number of players' access requests flooding the game's server. The game developer then suggested workarounds for the said bug stating that players can either reload the game or restore their PlayStation Licenses. Bungie even went as far as reinstalling the game if the issue still persists.
Meanwhile, it was also noticed that weapon perks in "Destiny 2" were not that fixed as it was previously announced by Bungie. Game Rant posted a couple of screenshots of the same weapon as one of its perks were different from the other, though the first perk of both rifles is identical. Hence, the publication made an assumption that the weapon perks may be fixed on the first part and will be at random in succeeding perks.
"Destiny 2's" open beta for PlayStation 4 will be live until the 20th of this month while the Xbox One version will officially go live on July 19 and 20. No dates were given yet for a PC open beta though it was stated to kick off in August. Check out a video of the first-person shooter here:
© 2021 Korea Portal, All rights reserved. Do not reproduce without permission.