Jun So Min Better Than Song Ji Hyo? Netizens React To 'Running Man' PD Praising New Cast Member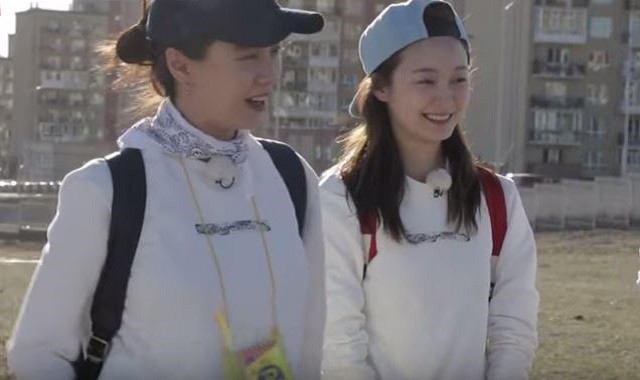 Several "Running Man" fans expressed their disappointment over a recent interview where the show's producing director (PD) praised Jun So Min. Some netizens even claimed that Song Ji Hyo's screen time on the show was significantly decreased following the said actress' addition.
Jun So Min was one of the two new cast members that "Running Man" showrunners added to the SBS variety program after the casting controversy that initially ousted Song Ji Hyo and Kim Jong Kook from the show. Despite SBS' decision to retain the two veteran cast members and introduce new ones, it appears that avid fans of the show's female stars became unhappy when PD Jung Chul Min only mentioned Jun So Min in a recent interview.
The "Running Man" PD gushed over the "Endless Love" star and admitted that he was happy that Jun So Min joined the show given her easygoing and bright personality, OSEN quoted the showrunner as saying. He even recounted the fun times that he went out with the actress and Lee Kwang Soo for drinks. PD Jung Chul Min also mentioned that he has high hopes for Song Ji Hyo's fellow female cast member.
However, several netizens highlighted how PD Jung Chul Min did not mention Song Ji Hyo in his interview. Comments posted on Soompi slammed the said "Running Man" showrunner and highlighted how the two actresses screen time was starkly different from the other. Jun So Min appeared more often than the "Emergency Couple" star, according to some of the fans' feedback.
Despite the negative comments that claimed how recent "Running Man" episodes seem to focus more on its newest female cast member, some fans stated that there was no need to compare Jun So Min and Song Ji Hyo's appearances on the show. Both have their own roles to play with the former labeled as the female version of Lee Kwang Soo given her occasional unlucky streak and the latter as the show's ace second to Kim Jong Kook.
"Running Man" airs every Sunday on SBS. Watch the preview clip for the show's upcoming episode.
© 2023 Korea Portal, All rights reserved. Do not reproduce without permission.