'General Hospital' (GH) Spoilers For July 17–21: Sam Locates Her Father, Sonny Is In Trouble, Jason Makes A Vow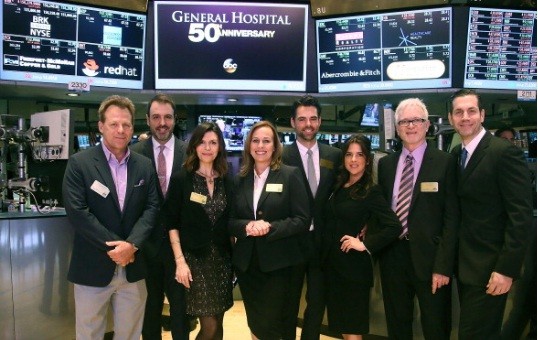 "General Hospital" (GH) episodes airing in the week of July 17 - 21 feature massive drama between Nathan and Nina. Sam locates her father, Sonny receives a threatening message and, Hayden and Finn make future plans. Here are a few spoilers for the next five chapters of the soap opera.
[Spoiler alert! This article contains spoilers for "General Hospital" (GH) episodes airing in the week of July 17 - 21. Do not read further if you are avoiding spoilers.]
The week on "General Hospital" (GH) starts with the drama surrounding Curtis, according to We Love Soaps, He begins to feel the burden of guilt and seeks redemption. He makes a big sacrifice.
Meanwhile, Sam finds herself in an unexpected situation where she is forced to follow her impulse. Finally, she finds out the whereabouts of her father. As for Jason, he makes a solemn promise.
Viewers can expect difficult times ahead of Sonny and his future remains uncertain., according to Soap Central. In a shocking twist, Sonny receives a devastating message but the details about it remain unknown and will unravel during the episode airing on July 21.
In addition, Josslyn regrets her past actions as Griffin has good news to share. Ava is shattered by the truth and sinks into depression.
The upcoming episodes of "General Hospital" (GH) shed light on Charlotte's storyline. Laura faces the truth about Charlotte and learns more about her.
Nina finds herself in a difficult situation where she must make a choice. She is left baffled by the truth while things get worse when Nathan forces her to deal with the truth.
Also, Obrecht needs help and Hayden and Finn plan their future together. Viewers will see how Alexis struggles to decide her next move in "General Hospital," which airs Mondays to Fridays on ABC.
© 2018 Korea Portal, All rights reserved. Do not reproduce without permission.