Experts Criticize 'Spider-Man' PS4 Pro's Graphics, Here's Why
by
Pradeep
/ Jul 17, 2017 08:46 AM EDT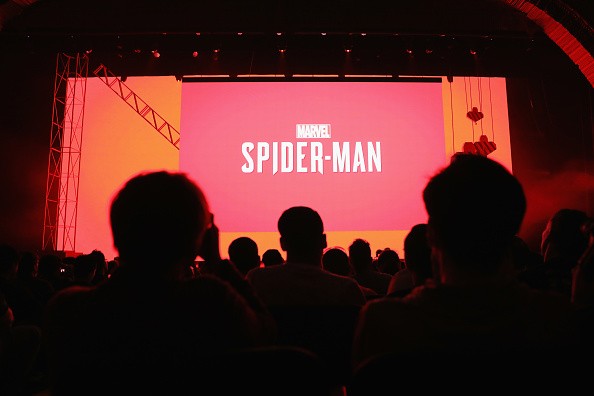 Sony revealed a few, important scenes from the upcoming "Spider-Man" PS4 Pro game at the recently-concluded E3, 2017 event. While some of the fans were quite delighted regarding the announcement, most of them were reportedly left disappointed. Experts have now begun taking to the online platforms to describe their experience viewing a glimpse of the upcoming game. It seems like the majority of the opinion pretty much suggests that the game has apparently downgraded as far as the graphics are concerned. On the contrary, Insomniac Games have defended themselves by saying that the accusations are untrue.
As reported by Comic Book, the game developer behind "Spider Man's" latest PS4 gaming series gave visitors of E3, 2017 a glimpse into what can be expected from the former through the means of a mini-trailer. Needless to say, the textures of the game are quite realistic. However, most hold the opinion that the game has a cartoon-touch to it. In fact, experts have gone on to the extent to accuse Insomniac Games to have downgraded the game's quality exponentially. It was only two days back, on July 10th that Insomniac Games took to their official Twitter account to offer clarification on the matter. The game developers stated that they have initiated any kind of downgrade to the game. Supporters of Insomniac Games suggest that this happens in most cases when games are initially launched. Most of the leading games, whose trailers are launched at first, showcase a comparatively lower-quality video than what it actually is. Moreover, the chances of tweaking and heavily-editing videos to launch as the form of trailers are high and therefore, extremely easy to carry out as well.
According to another report by Daily Star, the upcoming "Spider Man" PS4 is going to come featuring a newly, revamped map that is reportedly much larger than Insomniac Games' other flagship game titled, 'Sunset Overdrive.' Moreover, the former has a lot to offer to its fans as well. Gamers will now be able to manually step into the character's suit and even battle it out with some of the toughest Marvel villains ever to exist. It took Insomniac Games long enough to launch a renewal to its last "Spider-Man" series called "Spider-Man: Edge of Time," which was made available back in 2015. While the game looks somewhat promising, it remains to be seen whether it ends up pleasing the majority of the fans or not.
© 2023 Korea Portal, All rights reserved. Do not reproduce without permission.