'Overwatch' News, Updates: Zarya's Ult Buffed Substantially; Doomfist Also Got Another Tweak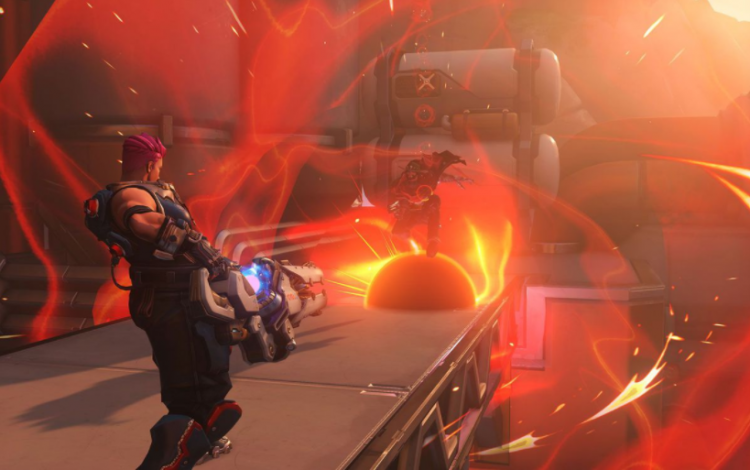 Blizzard has just released a big bunch of "Overwatch" update as it focused on some of the heroes getting buffed in the game. That being said, it looks like the tank Zarya may have snagged a substantial chunk of the tweak as her ultimate has become more dangerous than it actually is.
Zarya's fearsome gravity bomb known as the Graviton Surge has been deemed by both players and game buffs to have gotten the most out of the recent "Overwatch" hero balance, according to PC Gamer. The report suggests that the said ult now has the power to halt all movements of other players that are affected by its blast. Hence, ideas of jumping or dashing off from the said powerful move will be rendered useless and these players are at the mercy of the lady brute from Russia.
As aforementioned, the recent public testing realm (PTR) notes of "Overwatch" also brought in buffs to other players. Another tank - Reinhardt for instance, now has a 10 percent increase in his Swing speed alongside an enhanced responsiveness on his Hammer. Moreover, the charge attack will no longer deal damage, though both players will be knocked down in doing this. McCree's Flashbang now has the ability to slow down opponents while the Talon council member - Reaper only received minor fixes on his voice overs and sound effects.
"Overwatch's" new melee anti-hero Doomfist also got some tweaks apart from the 20 percent decrease in the distance reach of his Rocket Punch. The Seismic Slam now has a so-called damage indicator telling how much it dealt towards an enemy.
Meanwhile, the upcoming summer event is at hand though Blizzard is still mum on when will it go into full swing. However, if it were to follow the same penchant as to last year, it is quite likely that the event will arrive this July 24. In the meantime, check out a video about "Overwatch" here:
© 2021 Korea Portal, All rights reserved. Do not reproduce without permission.