'Idol School' Update: 'Idol School' TV Show Faces Controversy; Super Junior Heechul's Statement Opposed By Netizens
by
LJ
/ Jul 14, 2017 08:01 AM EDT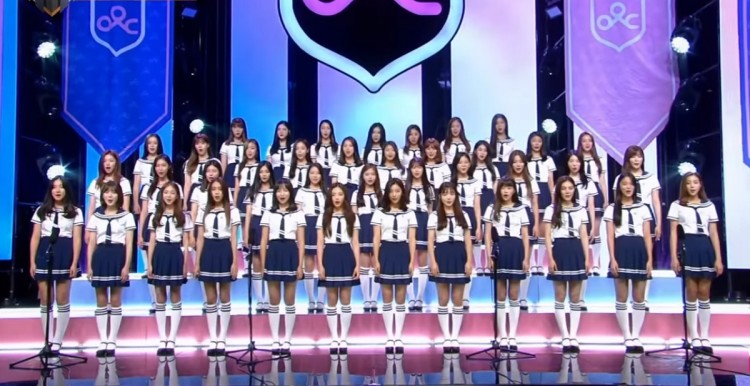 Netizens disagreed with Super Junior Heechul's statement about the "Idol School" TV show controversy. They remained firm on their stand that the Mnet's new reality show appears to sexualize minors.
"Idol School" TV show is a South Korean reality show that airs every Thursday at 9:30 p.m. KST on MBC Music, MBC's cable and satellite network for music. It's hosted by Jun Yun-moo, singer Kim Yeon-woo and Girl's Day Sojin. It's Mnet's new survival program featuring 41 girls that will compete with each other until a few contestants are left to form a girl group.
The first episode of "Idol School" TV show aired on July 13. It has reached an average viewer rating of 2.3%, which is higher than the first episode of "Produce 101 Season 2." In spite of its success, the TV show has received criticisms and controversy, Soompi reports.
After airing the first episode of "Idol School" TV show, the show faces controversy. Many netizens pointed out that the variety show seems to sexualize minors. They also accused it of having a Lolita them. They also expressed concerns over the school uniforms worn by the contestants and disgraceful scenes such as spraying water on the contestants in white tops.
Super Junior Heechul spoke up in response to the negative comments received by the "Idol School" TV Show. He revealed that the "Idol School" controversies are making him uncomfortable. He pointed out that no parts have been sexualized when he was filming as a teacher in the variety show. "I haven't seen the first episode yet so I can't say anything but it was not like that at all when I was filming. If sexualization was the goal, then my agency wouldn't have let me appear on it," said Heechul.
Netizens strongly disagree with Super Junior Heechul's statement. They revealed that the "Idol School" TV Show concept contaminates the minds of its viewers. The comments revealed unwholesome thoughts like making the young girls get wet in uniforms and wear see-through clothes. One comment reads "Did they have to make them wear those Japanese style uniforms to teach them singing?" Viewers also pointed out that making the contestant go into a pool wearing white clothes don't make sense, Allkpop reports.
© 2018 Korea Portal, All rights reserved. Do not reproduce without permission.