PSY Responds To Wiz Khalifa's 'See You Again' Taking Top Video Record From 'Gangnam Style'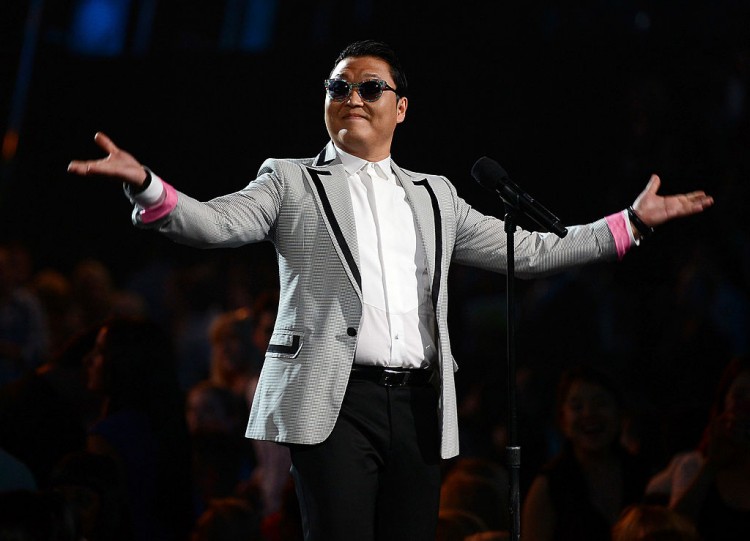 It has been revealed that PSY has lost his spot as the artist with the most watched video on Youtube. The said spot was nabbed by American rapper, songwriter, and actor Wiz Khalifa, who has been recently hailed as the King of YouTube.
Just recently, it has been revealed that Wiz Khalifa has become the most watched artist on YouTube. The music video for his song, "See You Again" featuring Charlie Puth has become the top video on Youtube after earning at least 2.91 billion views. The said music video was uploaded in April 2015 but it was recorded in 2014 as part of the official soundtrack of the action movie, "Furious 7". It was also a tribute song for the late actor, Paul Walker, who passed away from a single-vehicle accident.
Wiz Khalifa's music video, "See You Again" has surpassed the record of Korean pop world representative, PSY. The YG Entertainment artist has held on to the record of having the most-watched music video on YouTube for almost five years. His phenomenal song, "Gangnam Style" that took the world by storm became the top video on YouTube in November 2012, after nabbing the top spot from Justin Bieber's song, "Baby". PSY's music video for "Gangnam Style" currently has 2.90 billion views on YouTube and there is a gap of more than 11 million views between it and Wiz Khalifa's music video.
Shortly after reports of "Gangnam Style" becoming the second most watched video on YouTube came out, PSY let out a response. On July 12, PSY updated his official Twitter account and posted #stillproud #forgoooood, hinting that losing the title was not that big of a deal to him. PSY became an international hit thanks to his unique catchy song, "Gangnam Style" and has been hailed a viral star. Since then, he has performed on international stages and continues to release new songs that aim to be better than "Gangnam Style".
© 2022 Korea Portal, All rights reserved. Do not reproduce without permission.