'One Punch Man' Season 2 Spoilers: Possible Villains To Challenge Saitama Include Garou, Amai Mask, Suiryu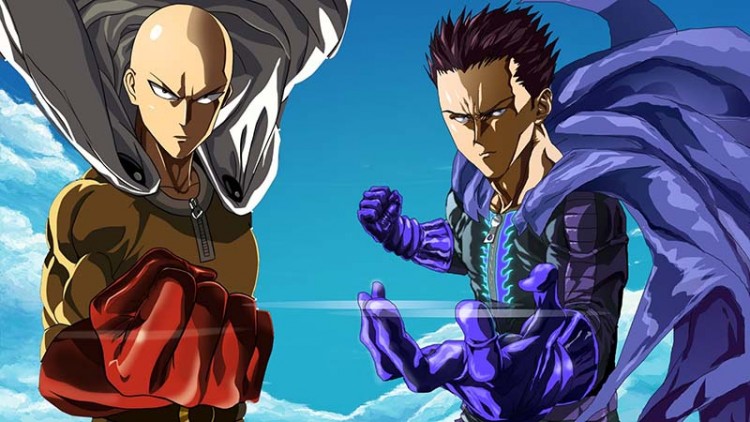 No concrete date has been set for the release of "One Punch Man" Season 2 yet and the studio has not announced the storyline for the upcoming installment but this doesn't mean fans have not been busy formulating theories about the anime. Rumors are rife that Saitama will have his hands full with the introduction of multiple villains into the picture.
According to Korea Portal, it's highly likely that Saitama will be challenged by the Monsters Association in "One Punch Man" Season 2. The Monsters Association is composed of very powerful members which could well be a match for Saitama's own powers. If this happens, Saitama will be put at a disadvantage because of the sheer numbers that may overwhelm the bald hero.
Fans are worried that Saitama will be handed his first defeat in "One Punch Man" Season 2 as new names have surfaced to challenge the hero. Among them is Garou who has developed the ability to withstand Saitama's powerful punches. However, some fans think that Garou will not be the villain that will be able to defeat Saitama just yet.
Lord Boros, who was defeated by Saitama in "One Punch Man" Season 1 will also reportedly making a comeback but this time around, he is hedging his bets by teaming up with more strong villains to increase his chances to getting revenge on his nemesis. Amai Mask's name has also been thrown in the hat for potential villains in the upcoming season.
A report also hinted that Suiryu has a pretty strong chance of defeating Saitama in "One Punch Man" Season 2. In the manga, the character easily defeated A-Class Rank-19 hero Max, A-Class Rank-37 Sneck, as well as knocked out Volten in 3 seconds. Some fans have theorized that Suiryu is actually Blast, a mysterious top ranking member of the Heroes' Association who basically keeps to himself.
© 2018 Korea Portal, All rights reserved. Do not reproduce without permission.