'BTS Memories Of 2016' DVD Launches This Month, Details And Preview Released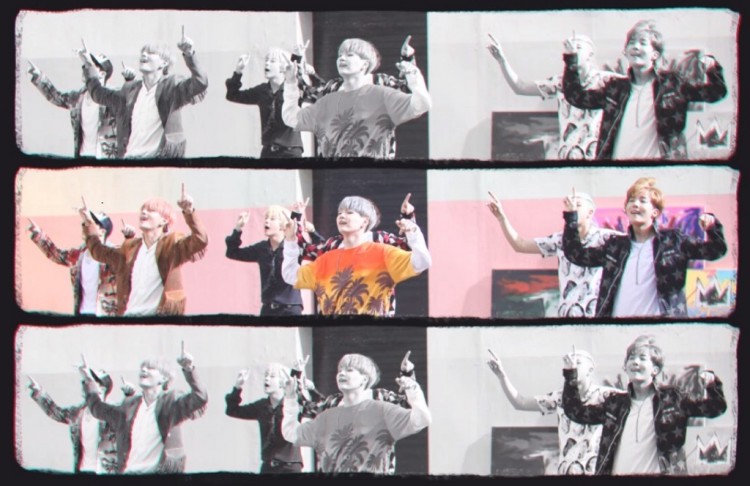 BTS has finally unveiled the preview of their awaited new DVD that features another year with the group. The details on the DVD set have also been revealed and it is set to be released later this month.
On July 11, Big Hit Entertainment released the preview for the awaited DVD set of "BTS Memories of 2016" through the said boy group's official YouTube channel. The preview teased handful of never before seen footage and behind-the-scenes featuring the members. There is also exclusive video footage from their concerts, fan meetings, and the making of various music videos.
BTS, also known as Bangtan Boys, has been releasing this special set of DVD featuring memorable moments of the boys and their fans since June 2015, which was when they released "BTS Memories of 2014". The "BTS Memories of 2016" has been revealed to be bigger and better. The said DVD set has already been scheduled to release on July 31 and countless fans can't wait to get their hands on their own copies.
The DVD set of "BTS Memories of 2016" will consist of four discs with various contents along with an exclusive photo book that goes with the said set. The first two discs will consist mostly of behind-the-scenes footage of the making of music videos of their songs such as "I Need U". The third disc will feature the making of the jacket of their latest albums and more of the making of their music videos. The fourth set focuses on footage taken from their Asian tour that took place in Taipei, Macau, Nanjing, Osaka, Nagoya, Beijing, Manila, Bangkok, and Tokyo.
BTS is one of the biggest Korean pop acts today especially after gaining recognition from the international music industry. The group won the Top Social Award at this year's Billboard Music Awards and they continue to take the world by storm with their talent and music. Big Hit Entertainment recently unveiled a new slogan of the group, Beyond The Scene, which they will also be using to rebrand anything that is related to BTS.
© 2019 Korea Portal, All rights reserved. Do not reproduce without permission.