'Lucid Dream' Actor Yoochun Getting Married After Military Service?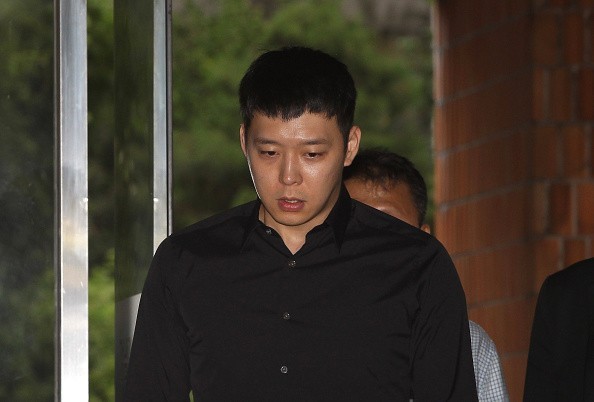 K-Pop male group JYJ member Park Yoo Chun, 31, who is professionally known as Yoochun, will complete his mandatory military service on Aug. 26. Rumors claim that the "Lucid Dream" actor is getting married to his fiancée Hwang Ha Na, 28.
The wedding is reportedly scheduled on Sept. 20. Rumors further claim that Yoochun and Hwang will leave go to Europe for a wedding photo shoot few weeks after the latter completes his military service.
However, Yoochun's agency C-Jes Entertainment denied the rumors. The singer-actor has yet to give a statement on anything wedding-related and his priority is to finish his mandatory military service, the agency said in a statement obtained by Korea Herald.
Both Yoochun and Hwang are from wealthy families. The late father of the former was a businessman while the latter is the granddaughter of the Namyang Dairy Products founder.
Yoochun was born in Seoul but his family moved to the United States when he was a teenager. He attended Holmes Middle School and Chantilly High School in Fairfax, Virginia.
When Yoochun returned to South Korea, he joined K-Pop male group TVXQ under S.M. Entertainment along with Kim Jae Joong and Kim Jun Su, whose respective screen names are Jaejoong and Junsu. The band was active from 2003 to 2009.
In 2010, C-Jes Entertainment reintroduced Yoochun, Jaejoong and Junsu as a new K-Pop male group called JYJ. Their first extended play, a Japanese-language album titled "The...," was released on Sept. 8, 2010.
JYJ is currently on hiatus while both Yoochun and Junsu are fulfilling their military services duties. Jaejoong enlisted in the army on March 31, 2015 and was discharged on Dec. 30, 2016.
As an actor, Jaejoong is set to make a comeback on the small screen. He is one of the cast members of "Manhole," a drama series set to premiere on KBS2 on Aug. 9, according to Soompi.
On the other hand, Jaejoong was in the cast of "Lucid Dream," a film which digitally premiered worldwide on Netflix on June 2. Among his co-stars were Go Soo, Sol Kyung Gu and Kang Hye Jung.
© 2018 Korea Portal, All rights reserved. Do not reproduce without permission.