'Clash Royale' Players Might Enjoy 2v2 Button, Tournament Mode and Many others in the Next Update Coming This Month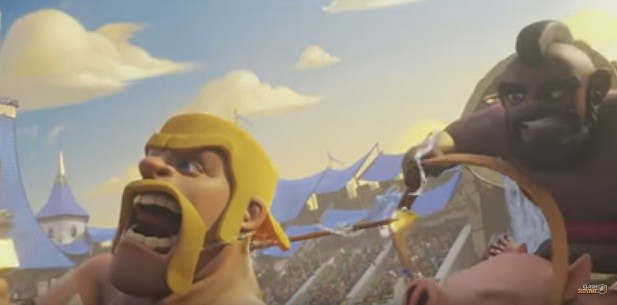 The latest video game "Clash Royale" has successfully managed to gather huge attention from the fans. Supercell has even been busy with the upcoming updates of its strategic video game. Now, the players are demanding more excitement and wanted the developers to bring back their 2v2 button.
The "Clash Royale" is one of the most popular strategic video games loved by millions of players. Supercell has invented "Clash of Clans" as another offensive and defensive video game. Right now, the "Clash Royale" fans are asking to increase the excitement in the game and they will not be disappointed by the developers. It seems that in order to satisfy the rising demands of a 2v2 button, the developers are planning something unusual and exciting for the players.
According to the Supercell team, this feature will be included in the upcoming update for this month and the players can enjoy their 2v2 button on the popular head-to-head battle game. But this will not be the only great feature available in the next update. The developers are also going to include bonuses, three new challenges and many other exciting features in the next "Clash Royale" update coming this month.
In a detailed report, Supercell has described that the "Clash Royale" players will be awarded bonuses for accepting and completing three new challenges including "Ramp Up," "Triple Elixir" and "Sudden Death." The developers have even stated that if the things will go well, they might be looking forward to either having it in the tournament mode or enjoying it permanently since it will not be pulled out.
Last month, the "Clash Royale" update included four new cards namely, Cannon Cart, Flying Machine, Skeleton Barrel and Mega Knight. These cards were designed to accept different challenges that are arriving into the Arena with the Flying Machine as the new Rare, Skeleton Barrel as the new Common, Mega Man as the new Legendary Card and Canon carts as the new Epic.
© 2023 Korea Portal, All rights reserved. Do not reproduce without permission.