AMD Vega Frontier Edition Failed to Match NVIDIA GTX1080Ti, Delivers Underwhelming Results with Only 23% Performance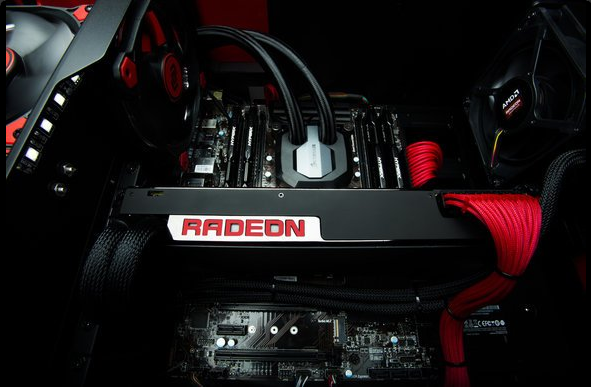 AMD just launched its latest graphic card AMD Vega Frontier Edition and it failed to meet the consumers' expectations. The latest graphic card of AMD runs doom faster than NVIDIA GTX1080, but it is significantly slower than GTX1080Ti. The performance difference between the AMD Vega Frontier Edition and NVIDIA GTX1080Ti is 23%.
One of the AMD Vega Frontier Edition fans has conducted an experiment with the graphic cards. The Youtuber's final result has claimed that the AMD Vega frontier edition in DOOM is comparatively slow when compared with the final result of NVIDIA GTX1080Ti. The YouTuber named as "DudeRandom84" has even compared both the results and claimed that the AMD's latest graphics card is 23% slower than NVIDIA GTX1080Ti.
According to GSOG, AMD Radeon Vega Frontier Edition runs DOOM Faster than the NVIDIA GTX1080, but noticeably slower than the GTX1080Ti. It is also stated that AMD's card is not meant for gamers, but for workstation users. Still, this experiment can give us a slight idea of what we can expect from the company for its offering for the consumer counterpart.
On the other hand, GamersNexus has even tested the AMD Vega Frontier Edition with its Gaming mode to its drivers and the results were also underwhelming. The gaming mode in the graphic card will enable the full suite of gaming features of Radeon software to those owning an AMD Radeon Vega Frontier Edition. The graphic card can compete with the NVIDIA GTX1080Ti only if it will be able to offer a 20% faster performance.
In order to retain consumers' interest in the latest AMD Vega Frontier Edition, AMD has stated "To playtest and optimize the gaming experience, the exclusive ability of the Radeon Vega Frontier Edition to switch from Radeon Pro Settings to Radeon Settings and back with a couple of clicks enables rapid switching between software features for faster iteration during development workflows."
© 2023 Korea Portal, All rights reserved. Do not reproduce without permission.