SNES Classic Mini Stock Update: Retro Gaming Console Back in Stores, Here's How You Can Buy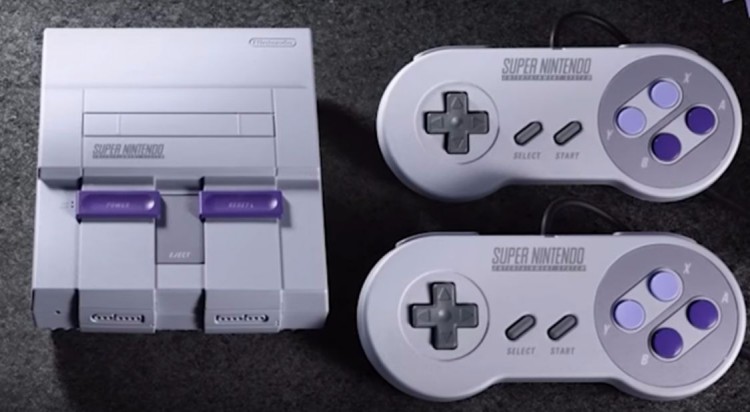 The SNES Classic Mimi pre-orders are back in stores and Tesco Direct is offering the pre-orders. The retro gaming console is bound to get snapped up super quick. So here's how you can buy one for your family and friends.
After the discontinuation of NES classic edition, the fans were disappointed to own one for their home. But soon Nintendo overwhelmed the disappointed fans with the announcement of SNES Classic Mini. The retro gaming console is now the dream of every NES classic edition lover.
With the announcement of SNES Classic Mini, there are many stores across the UK that is offering the pre-orders of the Nintendo's classic console. According to Express, the SNES Classic mini's stock is continuously going in and out of stock at Tesco Direct. So even if you see it out of stock, it's worth refreshing the page regularly.
There are many wireless carriers that are offering SNES Classic Mimi for £79.99 including Tesco Direct website. Besides, Tesco Direct is currently the only website that is taking pre-orders for the gaming console. Along with Game, Argos, Amazon UK, ShopTo and Nintendo's official UK store are sold out of pre-orders soon on their websites.
Although the SNES Classic Mini is only including 21 inbuilt games compared to NES Classic Edition, the games are enough to create the retro feel of the players. Games like Super Mario World, Star Fox 2, Pac-Man, Contra and may others are included in the gaming console. The latest gaming console comes with a number of SNES games that never had the UK release originally.
The SNES Classic Mini is a 16-bit classic which can be played in glorious HD and the print sized console with two controllers. The game offers multiplayer mode with some interesting games like Super Mario RGP, Final Fantasy 3 and many others.
According to the Stock Informer, the SNES Classic Mini stock fluctuates multiple times in the past few hours. If you are enthusiastic to buy the retro gaming console, you must need to track the stock on Tesco Direct website by constantly refreshing the page.
© 2023 Korea Portal, All rights reserved. Do not reproduce without permission.