Ahn Hyung Seob Revealed HIs Toughtest Moment On 'Produce 101 Season 2' And His Pick For The Winner If He's Not Also A Contestant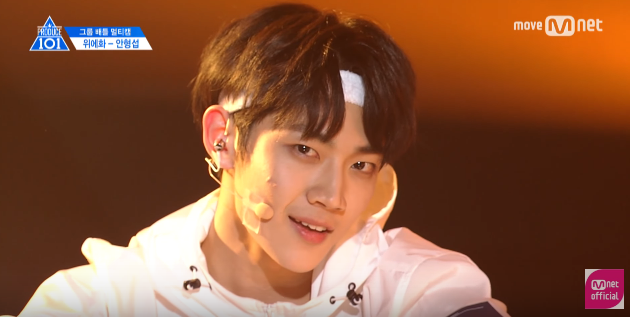 "Produce 101" season 2's 16th place Ahn Hyung Seob revealed the toughest moment in the talent show and how he overcame it. He also revealed who does he think will win his vote if he is not one of the contestants.
Ahn Hyung Seob, or known as the "Pick Me" boy since day one has revealed his most difficult time in the show "Produce 101" season 2 where he became a contestant and won the 16th place. According to the young artist, his toughest time in the show, and in his life, is when he was dropped in the ranking after his performance of "Get Ugly", as reported by Soompi. Not only is this a nasty fall for his ranking, but he received a lot of nasty comments as well. Viewers called him "inconsiderate" to Choi Seung Hyuk, who was eliminated at that time.
"That was my toughest moment. I just tried to accept what I did wrong and do my best to not repeat the same mistake. But hearing so many bad things being said to me was hard to deal with," Ahn Hyung Seob answered, further elaborating that he was even scared to go on set to record the next episode.
He even recalled how he called his parents and cried, and that he wanted to just run away at that time. Though he thanked the other trainees, Kwon Hyun Bin and Jang Moon Bok who was there for him and cheered him up.
In a separate interview, he was asked if he happened to be a viewer instead of a contestant, he replied, "If I had been a viewer rather than a contestant, there are a few people that I've thought I would have been a fan of. If I had to name my 'one pick,' I'd pick Kang Daniel."
When his fellow trainee Jung Jung was asked the same question and he answered Ahn Hyung Seob, the latter jokingly replied that he will buy Jung Jung something delicious.
© 2023 Korea Portal, All rights reserved. Do not reproduce without permission.