'Fight For My Way' Updates: Park Seo Joon, Kim Ji Won & Cast To Enjoy Jeju Holiday As Reward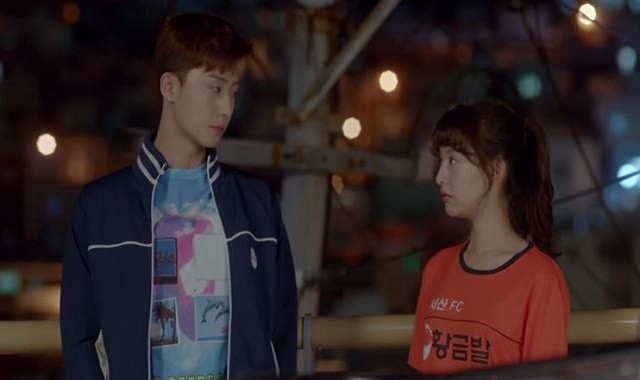 With only two episodes left before "Fight For My Way" ends its 16-episode run, the cast and crew of the KBS drama will soon enjoy a special vacation reward. Park Seo Joon, Kim Ji Won and other stars are even expected to join the said reward trip.
Avid fans of "Fight For My Way" will soon have to say goodbye to the series' interesting lead characters whose stories showcased some of life's challenges. Over the drama's nearly two-month broadcast, the Park Seo Joon starrer posted steady double-digit viewership shares and has even topped the early-week rating race several times. Given its impressive achievements, showrunners have decided to reward the drama's production team and cast with a special Jeju vacation, All Kpop reported.
However, details of the reward trip have yet to be disclosed. The staff members are still ironing out travel arrangements and timelines. With the "Fight For My Way" cast and crew still completing its remaining filming activities, the drama's team is expected to embark on the reward trip once the final episode has aired.
At this time, it is also unclear if all the four lead stars of "Fight For My Way" will join the upcoming Jeju trip. Organizers are still checking Park Seo Joon, Kim Ji Won, Ahn Jae Hong and Song Ha Yoon's respective calendars so that they may also join the reward vacation.
Meanwhile, "Fight For My Way" saw a rating uptick following the heartbreaking story twist that showed Park Seo Joon's character Dong Man in a health crisis. Aired on July 4, the KBS drama's episode 14 posted ratings of 13 percent across the South Korea nation, according to Nielsen Korea, as cited by Yonhap News.
The said achievement marked a 1.6 percentage point increase if compared against the 12.6 percent nationwide ratings that "Fight For My Way" episode 13 reached. In the Seoul metropolitan area, episode 14 also posted a 0.7 percentage point increase with ratings at 14.2 percent versus the previous episode's 13.5 percent.
"Fight For My Way" will air its final two episodes on July 10 and 11 on KBS, respectively. Watch a clip from episode 14 below:
© 2023 Korea Portal, All rights reserved. Do not reproduce without permission.