Microsoft Surface Phone To Arrive Later This Year
by
Kriti
/ Jul 06, 2017 08:32 PM EDT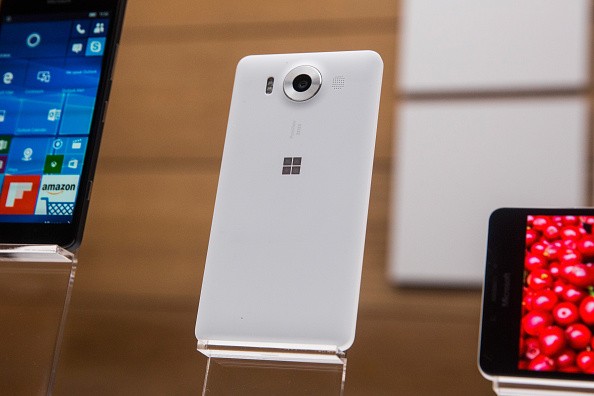 Redmond tech giant Microsoft has long been expected to take the wraps off its Surface Phone. The firm, however, remains mum on the issue. In fact, they haven't even confirmed whether the device will, in fact, be called the 'Surface Phone.' Now, a new report suggests that Microsoft is expected to foray into the smartphone market later this year with its newly-revamped smartphone.
Thanks to the on-going rumors and speculations, fans have an idea as to what can be expected from the Microsoft Surface Phone. As can be recalled, Microsoft CEO Satya Nadella in an interview earlier this year confirmed that Microsoft was, in fact, working on a new smartphone. He referred to it as the "ultimate device" ever coming from the side of Microsoft. He suggested that Microsoft will continue to carry its regime forward in the smartphone market but it won't be anything currently designed by or expected by today's market leaders. Instead, the smartphone is going to be rather unique by nature.
Nadella told the Australian Financial Review back in November 2016 that Microsoft is going to launch the smartphone soon. Even though the company hasn't offered any official confirmation regarding the availability and pricing of the upcoming Microsoft device yet, it hasn't necessarily stopped the rumors and speculations from flooding in. If recent reports are believed to be true then the Microsoft Surface Phone is going to arrive later this year.
As far as the specifications of the Microsoft Surface Phone are concerned, the device is expected to wrap up a foldable technology. This is concluded on the basis of the patent that Microsoft filed for, earlier this year. Moreover, the smartphone is going to be powered by Qualcomm's Snapdragon 835 SoC. If this turns out to be true, then it seems like the Microsoft Surface Phone will fall in direct competition with other major smartphone brands with the same processor, including Samsung's Galaxy S8 and S8 Plus devices, Google's speculated Pixel 2 smartphone and Nokia's high-end 9 smartphones. The Microsoft Surface Phone might end up featuring a dual rear camera setup as well. The smartphone is also going to be supporting modern-day technologies including Augmented Reality and Virtual Reality as well. However, none of the above-given information has been confirmed by the company as yet.
© 2023 Korea Portal, All rights reserved. Do not reproduce without permission.