'NCIS' Season 15 Cancellation: Leroy Gibbs, Tim McGee To Reach New Milestones; Baby, Wedding Coming! Mark Harmon Leaving Show To Regain Health?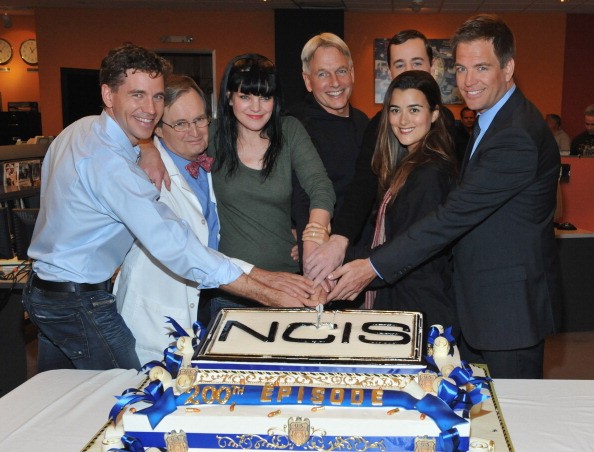 Millions of fans are now thrilled for the premiere of the "NCIS" Season 15. Now, spoilers are suggesting that Leroy Jethro Gibbs (Mark Harmon) and Timothy McGee (Sean Murray) are going to reach another milestones in their lives.
Blasting News shared that the premiere episode of the imminent "NCIS" Season 15 would focus more on how the characters of Mark Harmon and Sean Murray escape the ordeal they are facing in Paraguay. Most viewers can recall how Leroy Gibbs and Tim McGee were forsaken by their associates when the helicopter departed without them.
"NCIS" Season 15 spoilers suggest that Mark Harmon and Sean Murray's characters would be having a hard time surviving the tribulation. However, Leroy Gibbs and Tim McGee are totally going to stay alive.
Sean Murray has revealed to Entertainment Weekly that there are a lot of things going on inside the head of his character, Tim McGee. The actor has confirmed that the sidekick og Mark Harmon's Leroy Gibbs would be marrying his girlfriend, Delilah Fielding (Margo Harshman) in "NCIS" Season 15.
The good news did not end there as Sean Murray added that a new baby is arriving in the upcoming "NCIS" Season 15. In Season 14, fans can recall that Delilah was already pregnant before Tim McGee and Mark Harmon flew off to Paraguay to finish their mission there.
Meanwhile, Korea Portal has previously reported that Mark Harmon could possibly follow Jennifer Esposito's departure, which could later lead to the show's cancellation. Rumors are rife that the veteran actor's deteriorating health could possibly hinder him from doing the "NCIS" Season 15.
However, these rumors are completely false since "NCIS" Season 15 has been scheduled to air in Fall 2017. CBS has previously confirmed that Jennifer Esposito would not be reprising her role as Alex Quinn any longer after one season.
Reports suggest that the management has decided to bring the "NCIS" Season 15 into a different direction, which could mean that Alex Quinn could possibly not that useful included in the new season. "It was a great experience," Jennifer Esposito revealed after it was confirmed that she is leaving the show.
"I could not have asked for a better opportunity than to work with the NCIS cast and producers," the Jennifer Esposito added on. Stay tuned to Korea Portal for more "NCIS" Season 15 spoilers, news and updates!
© 2018 Korea Portal, All rights reserved. Do not reproduce without permission.