'Boruto: Naruto Next Generations' Episode 14: Where Did Boruto And Sumire Go?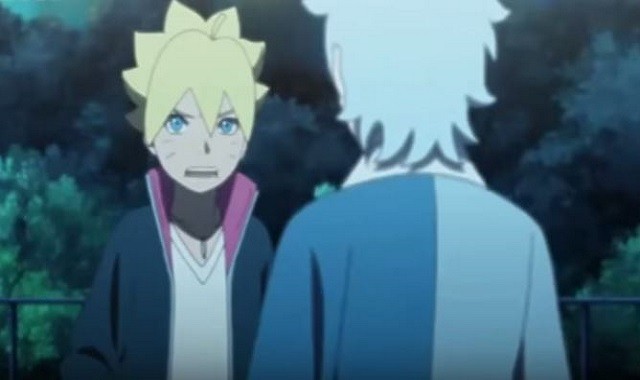 Aired on June 28, "Boruto: Naruto Next Generations" episode 13 titled "The Demon Beasts Appears" ended with one questions. Fans want to know the whereabouts of Boruto and Sumire.
In the last part of episode 13, a strange lightning appeared from Boruto's right eye. This teleported not only him but also Sumire to a mysterious place.
Fans are expecting to learn more about the unknown place where Boruto and Sumire were teleported in episode 14 titled "The Path That Boruto Can See," which will be aired on July 5, Wednesday.
Previously, Boruto has been searching for the secret behind the violent chakra ghosts of Konoha for some time. Finally, he discovered who the culprit was when Mitsuki revealed in episode 13 that their class representative was behind the mystery.
Boruto intervened when the pale ninja tried to kill Sumire for her betrayal. This is where strange things started to happen.
Between Mitsuki and Sumire, Boruto stood and looked ahead with his one eye. The eye transformed its ocular jutsu that has yet to be identified.
Sumire summoned the giant chakra creature, which was triggered by Boruto's feelings. The eye of Naruto's son then began to spark with electrified chakra.
At this point, fans have different speculations about the intersection of Boruto's powers with the powerful Uchiha bloodline. There are hints that the powers of his eye much stronger than they appear to be, according to Comic Book.
In other news, Naruto, Sasuke and Team 7 are among the familiar characters in the "Naruto" universe included in "Naruto to Boruto: Shinobi Striker." The upcoming video game will be available for Xbox One, PlayStation 4 and PC in 2018, Dual Shockers reported.
"Naruto to Boruto: Shinobi Striker" will come with 4vs4 gameplay pitching eight ninjas in high-action battles. The video game was developed by Soleil, which is a subsidiary of Tomonobu Itagaki's Valhalla Game Studios.
© 2023 Korea Portal, All rights reserved. Do not reproduce without permission.