'Call Of Duty WWII' Concentrating On Co-Op Gameplay; Zombies Content To Be A Third Person Experience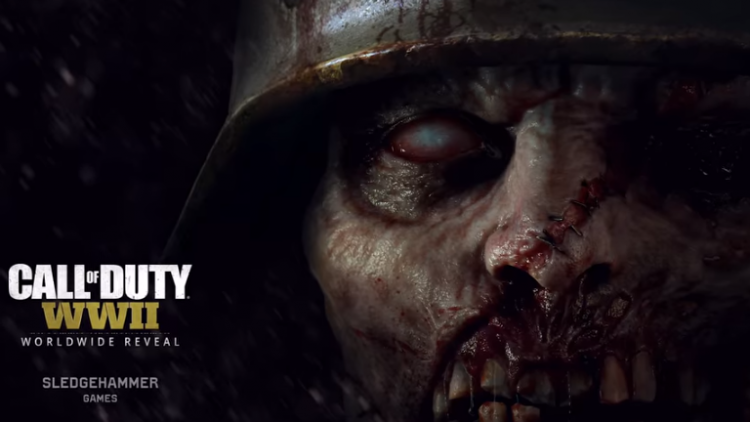 "Call of Duty WWII" has grown to become one of the highly anticipated sequels of the franchise as it returned to its World War 2 roots. Its developer - Sledgehammer Games recently revealed that they've set their crosshairs on the upcoming game's multiplayer co-op mode as it is said to be eSports supported.
The game maker announced such news at their recently concluded ask me anything (AMA) session on Reddit. Sledgehammer's co-founder, Michael Condrey stated that "Call of Duty WW2's" Game Battles and Ranked Play will be one of the most essential attributes of the upcoming sequel. Despite the said reveal, no further details were disclosed about the aforementioned game modes, Comicbook reported.
Condrey also hinted about their eSports plans for "Call of Duty WW2." It is expected that the game will be heavily showcased on "Call of Duty World League" by the time the game is released during the latter parts of 2017.
A redditor also asked if "Call of Duty WW2" will also be released on the Nintendo Switch. Unfortunately, Sledgehammer replied with a flat "no." Furthermore, Condrey has mentioned beforehand in his Twitter post that such decision of the game not to be playable on the Switch came from Activision's "business guys," Gamespot noted.
"COD" players who have the penchant of blasting the heads of the undead are in for a treat as it was also announced that a zombie content will be dropped for "Call of Duty WW2." Additionally, it is believed that the said undead feature will come as a third party experience and is expected to be gnarlier than its predecessors.
Supply drops are also bound to arrive in "Call of Duty WW2." Nevertheless, it is said that it will only feature cosmetic variations on weapons at first while the other good stuff will follow as months go by.
"Call of Duty WW2" is slated to be out on November 3 and will be playable on PlayStation 4, Xbox One, and PC. Check out a video about the game here:
© 2021 Korea Portal, All rights reserved. Do not reproduce without permission.