Google Pixel 2 News & Update: The Monster Flagship
by
Kriti
/ Jul 04, 2017 03:30 AM EDT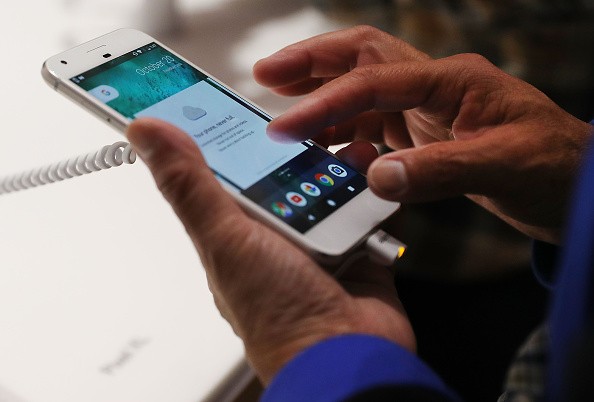 Google finally entered the smartphone market sometime last year with its high-end Pixel and Pixel XL smartphones. The devices surprisingly overtook several other major smartphones that have long been ruling the technology sector. Moreover, the Samsung Galaxy Note 7 fiasco also pretty much worked in the favor of Google Pixel smartphones. The company is expected to repeat the same deed again this year as well. The search giant confirmed that they are working on the successors to last year's Google Pixel and Pixel XL smartphones. Experts believe that the upcoming Google Pixel 2 and XL 2 smartphones are going to come equipped with splendid features that will be enough to give a tough competition to Samsung's Note 8 and Apple's iPhone 8 as well.
According to several reports that emerged online recently, the upcoming Google Pixel 2 smartphones are going to come packed with a 5.99-inch OLED display with a resolution of 2560 x 1440 pixels. There are numerous reports that claim that the Google smartphones this year will be manufactured by LG and not HTC. There are three separate models that will arrive, and chances are that LG might produce one model while HTC takes care of another. Moreover, the device is also expected to pack smaller bezels in comparison to the smartphones that were introduced last year. According to predictions made by XDA-developers, the Pixel 2 smartphones are also expected to offer around 4GB of RAM alongside 128GB of internal storage.
Furthermore, the smartphone is expected to be powered by Qualcomm's latest Snapdragon 835 SoC. If this turns out to be true then the smartphone will fall in direct competition with the already existing Samsung Galaxy S8 and the upcoming Microsoft Surface Phone as well as Nokia 9 smartphones. The XDA-developers even suggested that the upcoming Google Pixel 2 smartphones won't be carrying a fingerprint sensor on the same location as last time. The firm is speculated to shift the fingerprint sensor next to the rear camera on the back panel of the device. At the same time, there are many experts that claim that the company might end up integrating the fingerprint sensor under the display all-together. While Vivo has already done achieved this deed, Google might end up following them in the same line.
Furthermore, the Google Pixel 2 smartphone might not sport a 3.5mm headphone jack. However, none of the above-given information has been confirmed by the company as yet. Therefore, readers are advised to take the information with a grain of salt and nothing else.
© 2023 Korea Portal, All rights reserved. Do not reproduce without permission.