'Real' Stars Kim Soo Hyun, Choi Jin Ri Illegally Filmed: Cover Pictures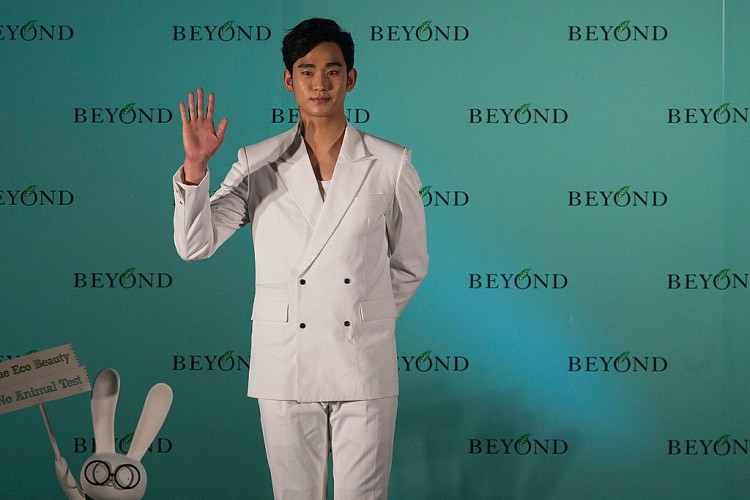 Directed by Lee Sa Rang, "Real" hit theaters in South Korea on June 28, Wednesday. A day before this, a part of the film involving two of the lead actors of the action thriller noir film was leaked online.
Kim Soo Hyun and Choi Jin Ri were illegally filmed at a theater, according to Cove Pictures. Because of this, the production company asked for the help of the police after making a final decision to take legal measures against the leak and to raise awareness about copyright infringement.
Cove Pictures asked the cyber investigation unit of a local police station and issued a statement asking for cooperation to prevent no further leaks, the studio said in a statement obtained by Korea Herald. They could no longer keep quiet as the illegally leaked video clip spread quickly not only in South Korea but also in other countries, the company added.
"Real" is partly invested in by Chinese e-commerce company Alibaba Group's film division Alibaba Pictures. It serves as Kim's comeback movie as his last film prior to this was "Miss Granny," which was released in 2014.
In "Real," Kim plays two different roles both named Jang Tae-young. The first one is a vicious crime syndicate boss while the other one is a mysterious investor who resembles the boss.
On June 26, Monday, Kim was at CGV Wangsimni in Seoul to attend a press conference for "Real," Korea Times reported. He told the media that the script of the film was the most frightening one he had ever received.
The "Real" story would not leave Kim's head and he could not sleep, so he decided to shoot it, he said. The actor, also known for his role in "My Love From the Star," told the press that he wanted the film to become his biggest hit as it is the last he will make in his 20s as he is turning 30 on Feb. 16, 2018.
© 2023 Korea Portal, All rights reserved. Do not reproduce without permission.